South Island bosses more generous: report | Insurance Business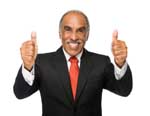 Two new reports have found that while more than half of professionals feel their organisation does not do enough to reward performance, South Island bosses are more generous than their North Island counterparts.
The information comes from two sources – a whitepaper titled
Developing High-Performing Teams to Drive Business Performance and Engagement
from specialist recruitment consultancy Robert Walters and the latest Grant Thornton's International Business Report (IBR).
The whitepaper surveyed more than 250 hiring managers and almost 700 professionals across New Zealand and Australia on the factors that help build high-performing teams.
It found poor leadership to be the number one factor negatively affecting individual performance. This was followed by not having clearly defined goals and objectives, and not being adequately recognised for high performance.
The whitepaper also found that 80% of professionals believe poor leadership decreases trust and openness.
The survey focused on four key themes related to high-performing teams, and it found that:
More than half of professionals feel their organisation does not do enough to reward high performance
Almost half of professionals said they were managed with a top-down leadership style, where leaders make decisions without consulting team members, but 95% of professionals preferred other more consultative leadership styles
61% of professionals believe varied and interesting work is the factor that keeps them most engaged in their roles
51% of hiring managers feel that their organisation does not do enough to keep their employees engaged
63% organisations may be missing out on top talent due to inflexible selection criteria
James Nicholson, managing director of Robert Walters in New Zealand and Australia, said: "The most effective teams have a good team dynamic in terms of culture, skills and personality fit, are led with shared accountability, have clearly defined goals and objectives, and receive recognition for their good work.
"Conversely, poor leadership, team conflict, undefined goals and objectives and zero recognition for good work are key drivers of disengagement, dissatisfaction and underperforming teams."
Meanwhile, the Grant Thornton IBR, which was undertaken during the first quarter of this year, showed 21% of South Island employers were looking to increase salaries by more than inflation in 2014 compared with only 13% of those in the North Island.
Paul Kane, partner, privately held business at Grant Thornton New Zealand, said the report demonstrated the buoyancy of the South Island with 40% of businesses being very optimistic about the year ahead compared with 30% for the North Island.
"The Canterbury rebuild is a definite factor in this buoyancy," he said. "While there is plenty of investment being put into infrastructure in the North Island and the Auckland housing construction, it probably doesn't match what is happening in Christchurch.
"As for everything else, especially agriculture, the picture is pretty rosy for both islands."
He added: "The country has had favourable economic conditions for some time with record low interest rates and dormant inflation, but we are probably about to enter a new cycle with interest rates starting to creep up and inflation getting stronger."
That would see the gap closing between the two islands, he said.