Southern Cross' agility initiative recognised by NZ HR Awards | Insurance Business New Zealand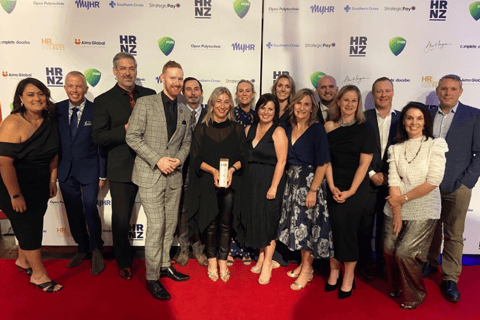 Southern Cross Health Insurance has won the organisational change and development category at the NZ HR Awards 2022 for its successful delivery of an agility model across its business.
The awards, organised by The Human Resources Institute of New Zealand, acknowledge excellence within the human resources community.
Southern Cross' recognition was for a major change initiative that spanned the entire organisation.
"This initiative is a core part of Southern Cross' five-year strategic plan, which has focused on delivering relevant products and services for our members," said Vicki Caisley, Southern Cross Health Insurance's chief people & strategy officer. "Organisational agility was something we knew we needed to further develop as a business, in order to achieve that overarching goal, so our team got to work coming up with solutions and the best practices for implementing them."
The initiative was overseen by a nine-member core team from across the Southern Cross business and supported by a steering committee and 20 key stakeholders. The team immediately employed agile principles by working in short bursts across four two-week sprints, creating the roadmap for improved organisational agility, Southern Cross said.
When implementation of the model began, the core team was joined by a group of five HR professionals, as the business reorganised itself into a new and contemporary operating model. All these steps occurred during the COVID-19 pandemic.
Caisley said the initiative has resulted in improved support and transparency for both employees and Southern Cross members.
"We wanted all our team to go on this agile journey, so we made sure our people had early input into the future operating model for the business," Caisley said. "We're incredibly proud of the changes that have been made and the way in which they were implemented.
"Being recognised by the NZ HR Awards for this project is really the icing on the cake for the enormous amount of effort put in by our core team and our people across the entire business."