Southern Response class action decision no deterrent | Insurance Business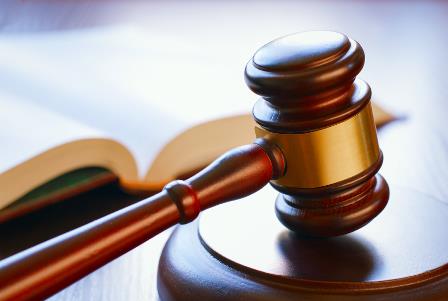 The lawyers representing 46 Christchurch earthquake claimants in their bid to bring a representative action against
Southern Response
have said they are not going to be deterred by this week's High Court decision.
Justice Cameron Mander ruled that the individuals' claims were too varied to be a representative action in the High Court in Christchurch on Wednesday.
But a spokesperson for GCA Lawyers, representing the 46 claimants, told
Insurance Business
this was just an 'interim setback.'
"We are disappointed with the judgment," she acknowledged, "but it is only an interim setback.
"The court has provided clear guidance about what is required and at present we anticipate making a fresh application.
"This will take time but we are proceeding with urgency in order to obtain justice for our clients."
Justice Mander said while it was undisputed that policyholders were in conflict with
Southern Response
, the range of issues was too varied.
"The range of issues that potentially arise as between the policyholder and the insurance company vary as widely from a denial by Southern Response to any liability in the absence of the policyholder's claim being over the statutory cap, to disputes regarding the scope of works and standard and value of reinstatement, repair or replacement."
But in his concluding, Justice Mander indicated that it could be possible to identify appropriate sub-groupings of members' claims if they were agreed upon by both parties.
"This may provide the basis for the determination of an initial issue or issues likely to advance the resolution of members of that sub-group's claims before proceeding to the individual circumstances of a member's case," he said.
"The feasibility of proceeding to examine issues particular to a member's claim within a representative proceeding can be reserved for determination at a later stage."
A spokeswoman from Southern Response said the insurer was pleased with this week's decision.
"Southern Response has welcomed a decision by Justice Mander not to allow the proposed class action to proceed as the group had intended.
"This decision confirms our view that every customer's claim is unique and requires a tailored solution.
"Our concerns around the proposed class action focused on the potential impact for customers, and in particular the delays involved in proceeding on a group basis rather than addressing each customer's claim on an individual basis."
She added: "We have remained committed to working with each of the 46 claimants involved in the group to find a resolution for their individual circumstances and will continue to do so."
Insurance law expert Professor
Rob Merkin
, QC, told
Insurance Business
he would have been amazed if the court had found there was a basis for a representative action.
"Each claim depends on its own facts, relating to policy wording and the type of damage," he said.
"It is distressing that some claims have taken so long to be resolved, but the correct response is to cooperate with insurers, who have no interest in depriving policyholders of their entitlements, rather than to surrender significant parts of their claims to funding organisations who care only about profit and whose intervention can only delay the settlement process by the making of unrealistically large claims."