Southern Response sets construction deadline | Insurance Business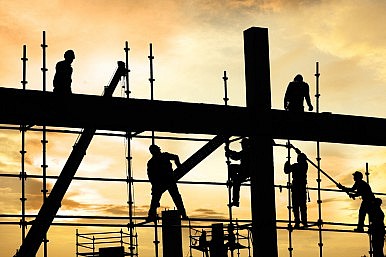 Government-owned
Southern Response
, responsible for settling claims by
AMI
policyholders for Canterbury earthquake damages before 5 April 2012, has announced a final deadline for entering its construction programme.
So far, the insurer has settled under 80% of nearly 8,000 over-cap house claims and 98% of its 21,706 out-of-scope claims. Last year, it received 370 new claims and settled 1,414 claims.
At the annual public meeting held in Christchurch last week, CEO Peter Jensen said most customers over the past 12 months had opted for cash settlements.
"What we are seeing is customers wanting to explore more flexible options and having much greater confidence in self-managing their next steps as they think about their future needs," he said.
Meanwhile, there had been a drop in the demand for Southern Response-managed construction, with a number of customers switching to alternative options such as buying another house or managing their own construction requirements. Currently, 75% of customers had chosen cash settlements.
"There is a growing need to align our resources with the increasing customer demand for cash settlements. Customers and staff also want clearer timeframes around individual settlements and the organisation's wind-down. In response to these needs, we are setting a deadline of 30 June 2017 for customers to enter our building programme with signed build contracts."
Jensen said Southern Response was working closely with EQC and existing customers to facilitate a smooth transition for newly notified over-cap claims.
"We will continue to support the management of repair and rebuild projects for those customers we recognise as being very vulnerable past the 30 June 2017 deadline," Jensen said.
Southern Response and project partner Arrow International would maintain an appropriately-sized project management setup after 30 June 2017 to ensure timely and quality completion of remaining construction work with signed build contracts.
"Customers who still wish to build after the 30 June 2017 deadline will be supported with relevant information and introductions to builders if required," said Jensen.
As of August 2016, Southern Response had completed 1,924 rebuilds and repairs, with another 863 currently under construction or at design and documentation stage.
"We were set up to settle customers' claims and as we enter our final stages we remain firmly focussed on working closely with our remaining customers to do this fairly and as quickly as possible," said Jensen.
Related stories:
EQC unveils shape for 2017
EQC boss to step down
Govt-owned insurance company faces rising insurance costs