SPECIAL FEATURE: Loyal to the firm for 45 years and counting | Insurance Business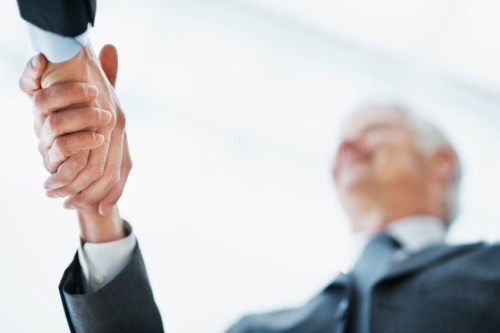 Bucking the trend of the majority of people working in the insurance industry is
Karl Armstrong
, chief risk officer at
IAG
New Zealand. He is in a small but select group who actively chose insurance as a career, choosing so well he has remained with the same company for 45 years.
He sat down recently with
Insurance Business
to reveal the secrets behind his success.
You joined New Zealand Insurance (NZI) as a school leaver in 1971. Forty-five years later you're still there, showing incredible loyalty to your employer – were you never tempted to go to another company?
Only once! While I was in the UK I was headhunted by a company. I was shortlisted, and got down to one of two. Fortunately, I missed out. I say fortunately, because three years later that company went under and the management team was sent to jail! They had been a high flying company that rewarded very well and then subsequently I understood why. So it was a lucky escape.
The reason I have stayed with NZI/IAG as long as I have is that I've been lucky that every three or four years I've effectively had a new job, albeit with one company. I think that's what people don't realise with insurance is that it offers such an incredible range of opportunity. So you don't actually have to leave the organisation to gain new roles and new experience.
How would you say your role has evolved during that time?
It's evolved from joining as a school leaver to ultimately running NZI (as EGM of NZI for seven years). This latest job has allowed me to fill the gaps in my learning and my career. I moved into the CRO role deliberately because I had a gap in corporate governance and this gave me the opportunity to fill that gap supported by my employer.
Having a chief risk officer seems to be the 'in thing' at the moment?
It's a must now, which is driven very much by the regulator. And it's driven by some requirements that are coming in on corporate governance so most big organisations are now employing that resource. The role was created by Jacki Johnson (former CEO at IAG NZ) and the timing was right for me to put my hand up. The CRO needs business acumen, an understanding of how their operation works inside out, they need to know the market, and they need to understand customers, and I have all that so I was able to bring that extra value.
How do you balance the industry experience and knowledge you have attained whilst staying tuned in to new ideas and methods?
I work on the pretty simple theory that at times in your career there are many challenges and dinosaurs disappear quite quickly so if you don't adapt and adopt those changes you have a problem. Working with young people that have no perception of boundary is probably one of the biggest balancing things that I find. I love young people who challenge, who have no ceremony around them, who don't see limitations. So I'm curious of new ideas and I really try hard to open my mind to new ideas, and new opportunities and new challenges. It is hard for an ingrained traditional underwriter - you don't ever want to lose the discipline but at the same time you've got to be open to listening to new ideas otherwise you become extinct.
What are the biggest differences you see today from when you first started out in insurance?
Customer expectations. What I'm seeing now is customers who are far more educated on insurance and they've got far more access to information on insurance. I argue that the basics don't really change, however, how we execute them does. Speed is paramount. Customers get frustrated if they're on a phone call for longer than they think is appropriate. And they're judging against the whole of the market, not just the insurance industry. So whatever Google or Apple does, they judge us against that - how come you guys can't be as fast?
What are your thoughts on the broker/insurer model and what do you think could improve that relationship?
I've always been a strong advocate of the broker/insurer model, or the advice model, however it's not for everything. I think it's critical to provide independent advice to customers, a lot of customers are time poor so they don't want the hassle of having to arrange the insurance themselves, they don't actually have the knowledge when they've got complexity of need so I think that's where the advice model plays a part. However, when you get to transactional business like house, car, contents I think the advice model has a limited life and I don't think that model's sustainable into the future. Simple bread and butter stuff that a customer can fill out online the broker adds no value to it.
How would you change the industry?
I'd probably force the mainstream media to balance the bad with the good. Insurance is in the media because of 0.01% of something that goes wrong, and things will go wrong, but there's 99.9% that goes very well. And we restore people's lives, we restore peace of mind for people, we allow businesses to be up and running, it protects communities, it protects the economy, without insurance the economic cycle breaks down, so I think we need that fundamental change in the media's thinking - I'm not sure how we make good stories 'sexy', that's my challenge!
The other thing I'd do is I'd change the word industry to profession, ie we're not an insurance industry we're an insurance profession.
Can you talk a little about your ANZIIF work and what that entails, your learnings and what you enjoy most about it, or find challenging?
I've been on the board of ANZIIF for 7 years now, last year as president and then re-elected for another year. We work with management teams, and set the strategic direction of the institute and the education to be provided for members, both existing and prospective new members. And that's across Australasia. To me it's an honour to chair the board, these are very experienced insurance industry CEOs, and they help drive the way forward with very high enthusiasm and with a competent team backing them. I've also taken a heck of a lot out of the insurance business so this was my chance to give back and hopefully make a difference.
My learnings from that fall into two camps:
The first was I thought I had good listening skills but I was required to hone them even better. The other thing was how do you listen, and encourage a group of experienced people to participate who have a lot of equal knowledge to one another around the table, how do you do that without laying any preconceived views?
The second learning basically comes down to what a powerful and comprehensive information this business actually has. The business of both ANZIIF and the business full stop. And I think with that we have every right to change the name from industry to profession.
What needs to happen to do that?
Well if having an examination means profession I'd argue that we've got an examination. If that has to be from an authorised university, I'd argue that ANZIIF is an authorised university. I think the first way we do it is to ban the word industry and simply change it, the moment we change the word everyone understands we are a profession.
People look at insurance and it used to be the thing you wouldn't talk about at a barbecue when asked what do you do. I tend to change that now and say our role's about providing peace of mind, protecting communities, protecting businesses and then you start to picture the circle of influence around the economic cycle, without insurance we can't borrow money, we can't sell goods, we can't purchase goods, the whole economic cycle breaks down so we're an integral part of it.
Christchurch is a frustration to me, I'm leading the closure of it at the moment. What I find is a frustration, we're about 94% through, so 94% of our customers are happy or okay with where we're at. Some might say begrudgingly but generally we've agreed a settlement, so I think that's not bad progress when you consider that the access to the city and parts of Christchurch was very restricted in the early days so to be only now sitting at 6% outstanding is not too bad. We've reinstated a lot of New Zealanders' lives in one shape or another.
How damaging do you think the whole Christchurch experience has been on the industry/profession?
I've been told by the reinsurance world that we are ahead of most expectations on an event of this magnitude. Unfortunately there are always people that have expectations that have been managed by others or incorrectly managed themselves. The arrival of the US claims advocates and other legal advocates has created some unrealistic expectations. Christchurch is a huge event, an event that's so complex that generally people don't fully appreciate the complexity of reinstating the city. It's not just the CBD it's actually the whole city, both socially, economically, infrastructure-wise, etc, and yes there's been the disgruntled ones but it actually boils down to their expectations versus ours and the policy contract.
Why have people struggled with the shift back to sum insured policies?
It's a hard thing for the customer market to adapt to because they haven't had to think about it before now. But that's what they have to do with their contents insurance, we don't come in and say well you should have x amount. So it is a transfer of risk back, but the view I work on is it's our most valuable asset, why wouldn't we take time to understand what we need to do about it and protect it? As a business we spent about $18-20m on the Need2Know site so we could help customers understand and educate them about how to set values and just what this change meant but it is a change for people and people don't really like change, but this was a change forced by the event itself.
What do you love most about insurance?
Well, it's a very financially rewarding business, let's not shy away from it, and the more specialised you become the more rewarded you are. But what I like about it is the fact that I can make a difference and I truly believe when I wake up each morning I can come to work and make a difference. I always said if I woke up in the morning and said 'what am I doing going to work?' then I'd turn around and go home, but I've never felt like that. I wake up in the morning excited about the day in front of me. I absolutely love insurance and it's been a wonderful career, and it's not over yet!
Related stories:
Kiwi stalwart makes history
Kiwis shine at ANZIIF AGM