Speedy NZ set-up to capitalise on 'sophisticated' market | Insurance Business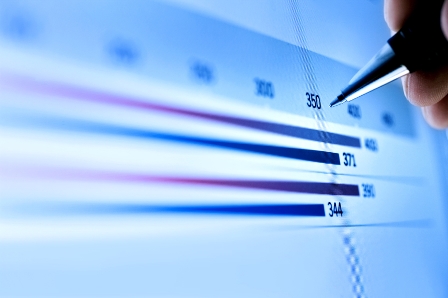 It has been billed as one of the fastest growing companies in the industry, and understandably so, if the speed of the set-up of its New Zealand branch is anything to go by.
Katherine Simmonds
, managing director of
Ironshore
Australia, from which the New Zealand office is operating as a branch, said once the strategy for New Zealand was agreed on in June 2015, it was just four months until the branch was set up.
"It was a relatively short process," she told
Insurance Business
. "The initial business will be written with Lloyd's paper through Ironshore's Lloyd's syndicate, Pembroke Syndicate 4000, and with that comes all the regulatory approvals we need for New Zealand.
"We have been fortunate because we were able to set up and launch the NZ business in a relatively quick and cost-effective manner whilst also satisfying the regulatory requirements.
"It was just in time to see the All Blacks beat the Wallabies in the World Cup!"
Simmonds said other APAC countries had also been analysed for expansion opportunities but New Zealand in particular had stood out.
"In our view New Zealand is a relatively sophisticated market compared to other APAC countries.
"Insurance has made a major contribution to New Zealand in recent years, particularly regarding the $40 billion of earthquake losses.
"We believe this market has the potential. New Zealand insureds know and understand the value of insurance and have seen firsthand the value that insurance can bring to a business or property following a loss.
"We have a robust strategy for expansion in the New Zealand market," she added.
Simmonds said she wasn't deterred by the extremely competitive nature of the market here.
"We don't try and compete head on across multiple lines where we're the new player.
"We focus on niche product lines and make sure we have the best people and have a very focussed idea on how we enter the market and our raison d'étre."
Simmonds said the company was already writing New Zealand business across all the products – for M&A, tax liability, commercial risk, political risk, structured trade credit, war and terror, and marine.
"Having a New Zealand branch will allow us to focus on the New Zealand market across our existing lines as well as adding new lines, for example agriculture, which is an expanding product line for Ironshore globally," she said.
"Now with Rob Solloway based in New Zealand, he will manage the APAC Agriculture book for New Zealand, Australia and Asia, which are all very important agriculture markets."
Indeed, Solloway has over 25 years of expertise in the sector and brought with him a book of APAC business.
"He's already very busy," Simmonds said. "He runs the New Zealand office for Ironshore and is busy expanding the book across New Zealand, Australia and the Asian markets, including China.
"Rob is the number 1 in his specialty in this part of the world. Ironshore likes to attract and work with leading specialists in their fields.
"And all the better for Ironshore's NZ branch office, Rob is a local Kiwi and is Auckland-based."
Another development for Ironshore was the recent completion of a change in ultimate shareholding to Fosun International which finalised last month.
Simmonds said news that Ironshore's credit rating was under review by AM Best as a result was normal procedure for any acquisition or merger of an insurance company.
"In terms of the effects of the AM Best review, or the Fosun acquisition for the New Zealand or the Australian business, there is no effect whatsoever," she stressed.
"We're predominantly a Lloyd's market. Lloyd's is among the highest rated security in the world in terms of insurance capital, and the paper is top notch.
"New Zealand will be close to 100% and similar here in Australia."