SSP outage: brokers still waiting | Insurance Business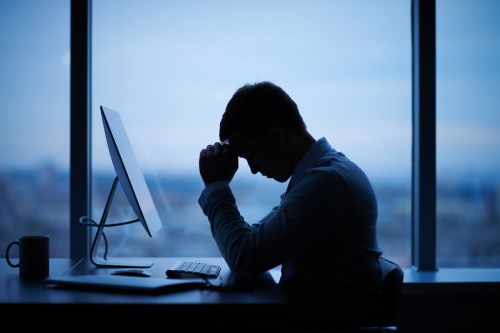 An NZ user of
SSP
has spoken of his increasing frustration that the system is still not back up and running midway through the third week since the outage.
Murray Rosser
, of
Rosser Underwriting
, said there was a lack of consistency between what NZ users were being told and what was being published in UK media reports.
Insurance Business UK
reported SSP CEO Laurence Walker as saying that 90% of UK customers had had their issues resolved and that rebates were coming.
But Rosser said NZ users were still not up and running, with the issue appearing to be because they were using an old version of the software while the UK had moved on to a much improved version.
"We are increasingly concerned that SSP is not giving us the full picture," he told
Insurance Business
.
"Whilst no doubt the individual local employees are doing their best and are likely pretty stressed with extra and urgent work, the conversations and messages we have with them and the published reports in the UK media are less than consistent.
"Our confidence in SSP is now close enough to zero and we are having to seriously consider the unthinkable – they will not be able to fully reinstate our system."
He said while he understood SSP to have a back-up of Rosser's data in the UK, there were problems getting it to run on the newer, updated system now used over there.
He added: "The longer our inability to access our data continues the more interested we become in finding an alternate system to SSP's."
Another NZ SSP user, William O'Brien of Montage, told
Insurance Business
that while the outage had been 'disappointing' and he had been continually told 'tomorrow' for the last three weeks, he would not be abandoning SSP.
"In regards to the loss of service this has been a major frustration for our business and staff.
"It was frustrating to be told that we would be up and running for them to then turn and say it would be 'tomorrow'."
However, he said having been through three system changes already it was preferable to stick with the 'devil we know'.
O'Brien was sympathetic to the staff at SSP NZ and praised them for their regular communications throughout the process.
Meanwhile, disgruntled brokers in the UK were aiming to band together to get recompense.
One broker, from Cornwall and Devon Insurance, told
Insurance Business UK
: "They need to offer a lot more than service fees back. I have been off for 16 days, put back on Monday this week.
"The system is still not working properly. The amount of costs and stress this has caused is out of order.
"I think we should all group together and take action as a group."
Related stories:
SSP outage drama gives main provider Ebix pause for thought
Outsourcing data storage still the way to go
Brokers still crippled by software system failure
UK power outage leaves NZ brokers unable to work