SSP outage: mixed reaction after system restored | Insurance Business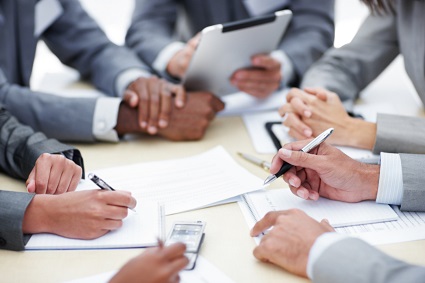 While one broker is reporting his Pure Broking system to be 'more responsive' than before, another is concerned about the lack of access to their document store, showing mixed reactions to the news the affected Kiwi businesses have waited nearly three weeks for - that their system is finally back up and running.
However, both agree they have learned painful lessons regarding future data storage.
Montage's general insurance manager William O'Brien said they had found the system to be more 'a lot more responsive' than before, which was 'a bonus'.
However, he said while he was sympathetic to the reliance the
SSP
NZ team had on their colleagues in the UK, there must be learnings from the event.
"I only hope that they have learnt from this experience and that an Australasian alternative is set up in the near future," he told
Insurance Business
.
"We cannot afford for this sort of 'event' to happen again."
O'Brien said they had internal processes for document archiving which meant they were able to function 'at some level'.
But he added: "We will be putting procedures in place to remove our reliance on one system."
He said the situation had been 'a major frustration' but that SSP had been great at keeping them informed through each step of the process.
Murray Rosser
, founder of
Rosser Underwriting
, said their system came back on late Thursday afternoon and while it appeared to be performing well they had no access to their document store.
Also, the last day of processing – 26 August – was not represented as it had not been backed up at the time of the system failure.
"Fortunately for us the 26
th
was not a busy processing day as some staff members were away that day and a minimum of transactions were recorded."
He said they would be checking back through emails and other personal records to determine exactly what was processed.
"In some cases we've gone back to our broker clients and sought copies of placings and/or proposals that would have been processed that day, the originals of which were stored in our currently inaccessible document store.
"All of our stored document files are still unavailable and we have no estimate of when we might see them again," Rosser said.
"At least we have been able to receipt payments received since the 26
th
August and are reinstating the 'data and cash flow' between us and our insurers."
He said everyone now had their 'heads down going flat out' working through more than 400 files that needed processing and would likely be that way for a number of weeks as they attempted to recover from the impact of the outage.
"I think there will be some big days ahead of us as we work through the processing pile in front of us."
He added: "We have decided to explore how we can have a regular download of our data to a local data store so that in future we will at least be in a position to always access our records."
Insurance Business
was still awaiting comment from SSP.
Has your business been affected by the SSP outage?
What kind of impact has it had and will you be doing anything differently in the future?
Contact
Insurance Business
at
Maryvonne.Gray@keymedia.co.nz
Related stories:
SSP outage: brokers still waiting
SSP outage drama gives main provider pause for thought
Outsourcing data storage still the way to go
Brokers still crippled by software system failure
UK power outage leaves NZ brokers unable to work