Strangest claim pivoted around Oasis brothers' bust-up | Insurance Business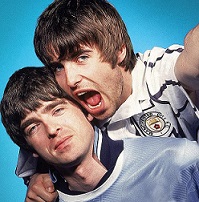 Caroline Laband, partner at DLA Piper NZ, reveals her link to the Britpop band, defending a Swiss bank in the Bahamas and why her childhood hero is journalist Kate Adie.​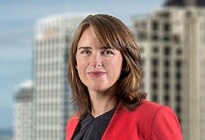 Why insurance law?
Initially I slightly fell into it like many people do, as the first offer I got after qualifying as a lawyer happened to be from a set of barrister's chambers in London that specialised in insurance and maritime law. Now, as a litigator, I can't imagine a better industry to be in, as there will always be claims with interesting new legal and factual issues that need to be resolved. I love the variety that comes with dealing with claims across an infinite number of industries and risks.
How would you change the industry?
I wish I could change the public image of the industry. Insurers get some bad press, which ignores the hard work that insurers and brokers put in to resolving claims in line with the agreed contractual terms, which is essential to maintain appropriate premium rates. There's no magic answer, but plain English policies, and clear and informative sales practices are essential so that people know what they are buying and what their options are. This is increasingly challenging in an environment where customers want and expect to be able to do everything online, with minimum friction. The challenge is in meeting both of those needs simultaneously.
Best advice you've ever been given?
I think the quote of the year from Jake Bailey of Christchurch Boys High, who gave a speech when he was battling with cancer, is good advice for everyone. "None of us get out of life alive, so be gallant, be great, be gracious, and be grateful for the opportunities you have."
What's the strangest case you've ever worked on/been involved with?
I was involved in a claim arising out of cancellation of a rock concert by the band Oasis. The issue was whether the concerts were cancelled because the drummer was ill, or because Noel and Liam Gallagher had a bust up. I wish that one had gone to trial.
If you were prime minister for one day, what would you do?
New Zealand in August is a bit like Narnia – always winter but never Christmas. So I'd create an extra public holiday in the winter to give everyone a break in those rainy winter months.
What's been the highlight of your career?
Going to the Bahamas to defend a Swiss Bank against fraud allegations in a two week trial. The case was fascinating, and at the end of a long day in court we got to unwind in one of the hotel's seven swimming pools. If only all trials were like that…
What's your favourite style of coffee?
Trim flat white. I try to stick to one a day, but that's very dependent on what time my kids wake up.
Union, league, soccer or other? Union.
I used to play for Cambridge University. We lost against Oxford. Badly. Let's just say it was a bit of a cricket score.
If you could invite three people to dinner, dead or alive, and excluding family or friends, who would they be and why?
Experimental chef, Heston Blumenthal, so that he could create some sort of amazing liquid nitrogen snail porridge ice cream for dessert.
Comedian Russell Brand, who I saw at the Vector Arena a few years ago. I certainly don't agree with everything he says, but he has some unusual viewpoints and I think he would be interesting and very amusing company.
Finally, my childhood hero was a British journalist called Kate Adie, who did some insightful and ridiculously brave reporting from war zones across the world, and was always calm and authoritative even when bombs and firearms were going off around her. She'd be able to put Russell Brand in his place.
Complete this sentence: if I wasn't in insurance law I would be…
A volcanologist.