Strategic clarity essential: Kiwi insurer chief | Insurance Business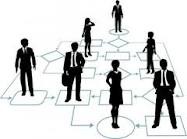 Advances in digital technology and increased customer access do not necessarily guarantee effective communication or a satisfactory customer service experience, says
Vero
CEO Gary Dransfield.
Speaking at an AB+F Randstad Leaders Lecture lunch in Auckland this week Dransfield was discussing his views about leadership challenges, strategic flexibility and the impacts of digital technology.
He acknowledged that digital technology and social media were changing the way companies interacted with their customers, as well as the expectations that customers have of insurance companies.
But he said the key was utilising them successfully and having a highly adaptive and flexible corporate strategy.
"I doubt any financial services company can lay claim to capabilities that are unique or fundamentally different from their competitors.
"What makes the difference amongst companies is the way their leaders and their teams decide which capabilities they develop and how they will be utilised to achieve competitive advantage.
"It is the blend of capabilities that provides competitive differentiation – not the individual components."
He said a key challenge for leaders was getting the balance right between providing autonomy while being directive. Inevitably that meant a greater sharing of power and responsibility with the people reporting to him.
Other essential priorities in his
opinion
were strategic clarity plus customer clarity and confidence about insurance product.
He said that while most customers have a successful and satisfactory insurance experience for many it was still something they associated with things going wrong.
"We need to understand that people do not want an insurance policy," he said. "They want protection.
"We have to break the association of insurance with things that go wrong.
"The reality is that the positive aspects of life in New Zealand are only made possible by the presence of a strong and efficient insurance industry."