Strong NZ growth boosts group's results | Insurance Business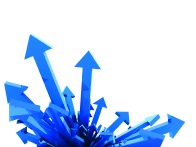 Suncorp Group's reported net profit after tax of AU$631 for the six months to 31 December 2014 was given a boost by its New Zealand operations described as 'significant' in its financial reports.
The 15% gain in first half profit resulted in an increased dividend payment of 38 Australian cents per share fully franked, up 3 Australian cents.
However, the company also warned of an issue relating to the 2011 catastrophe reinsurance program which could impact on expected recoveries.
The company said it was still uncertain whether there would be any financial impact from the issue, described as technical in nature, but stated that Suncorp Group's maximum exposure would not exceed A$118 million after tax.
Vero
CEO Gary Dransfield said: "The potential issue is related to the interpretation of how some replacement reinsurance covers that were purchased after the September 2010 earthquake, January 2011 Queensland floods and Cyclone Yasi work for reinsurance recoveries on those and subsequent events such as the February 2011 earthquake."
He added: "It will no doubt take some time to work through this and Suncorp Group has committed to keeping the investment market informed in accordance with our continuous disclosure obligations."
Meanwhile, Dransfield put the good New Zealand result down to improved underlying profit, good progress on the Canterbury rebuild and a consistently strong balance sheet.
The New Zealand general insurance business totalled an insurance trading result of $100 million, up from $74 million in the previous six months.
GWP in New Zealand grew by 2.8% and was achieved through both direct and intermediated distribution channels due to moderate rate increases, good unit growth and the strengthening of the New Zealand dollar, although that was partially offset by the softening of commercial lines rates, the report said.
New Zealand had experienced increased GWP growth rate differences in comparison to Australia in the general insurance business.
"We have had strong growth rates in personal lines (motor and home) in New Zealand relative to Australia as we have been experiencing both good retention of existing customers and strong new business flows across our range of direct and intermediated channels," Dransfield told Insurance Business.
"
AA Insurance
has a very strong customer proposition in the direct market and our broker, AMP and ANZ channels are also performing well."
Reporting on the outlook for the New Zealand businesses, Vero and AA Insurance, the company said they were well placed to continue to compete and grow above system growth rates, particularly in the personal lines market.