Strong NZ results boost Suncorp Group's FY finances | Insurance Business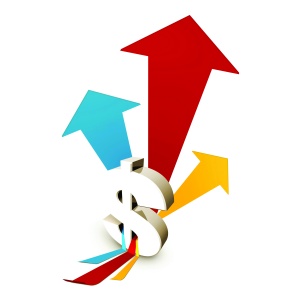 Suncorp Group has reported a net profit after tax of AU$1.3 billion for the whole group, up from $730 million last year, but the NPAT for the insurance arm dropped by 25.1% from AU$1,010 to AU$756 million.
This was due to a massive $1 billion worth of natural disasters to hit Australia in the past 12 months, well above the allowance of AU$595 million.
However, Suncorp New Zealand's general insurance business delivered an insurance trading result of NZ$159 million for the full year, a 64% increase on the prior year.
Strong growth in the New Zealand operations, which include
Vero
New Zealand,
AA Insurance
and Asteron Life, contributed AU$175 million to Suncorp's general and life insurance results, outgoing group CEO Patrick Snowball said in his report.
While the Australian operations suffered what Snowball described as the 'worst ever year' for natural hazards, New Zealand enjoyed a reduction in impacts from weather-related events during the year.
"Once again, this result demonstrates the benefit of the Group's diversification with all lines of business contributing to this excellent result," Snowball said, adding that Suncorp had delivered a total dividend for the 2014/15 year of 88 cents per share fully franked.
"The General Insurance profit of AU$756 million is an excellent achievement given the impact of major weather events. Most pleasingly, we have grown the customer base in a very competitive market," he said.
Gross written premium (GWP) increased by 3% over the period in the New Zealand direct and intermediated businesses. An increased focus on personal insurance resulted in unit growth of over 6% over the past 12 months.
GWP for motor insurance in New Zealand was up by 9.8% on the previous year driven by record car sales and premium increases. GWP for home increased by 7.9% compared to the previous year which was due to new business and premium increases. The strengthening of the NZ dollar boosted both.
Growth and improved client retention rates remained strong in commercial insurance despite challenging market conditions which resulted in a GWP decrease of 2.8%, the company said.
Dransfield said 85% of the total expected costs from the Canterbury earthquake recovery effort were paid, bringing the total amount paid in claims to customers to date to $4.5 billion.
"The remaining cases are the most complex ones and we are committed to resolving these directly with customers as soon as practicable. The resolution of Canterbury claims remains a key priority," Dransfield said.
Suncorp planned to move all its products on to the one technology platform over the next two years, which will include its intermediary business and New Zealand.
Outgoing Vero New Zealand CEO Gary Dransfield said Suncorp remained committed to investing in and growing the New Zealand business.
"In particular, we continue to invest in simplifying and transforming our business to make it easier for our customers, particularly at claims time," he said. "This includes technology investment and new product development as we saw with the launch of SumExtra this year."