Success for industry body over TV complaint | Insurance Business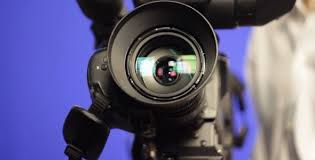 The Insurance Council of New Zealand (ICNZ) has had its complaint to the Broadcasting Standards Authority (BSA) upheld over an episode of
Campbell Live
.
ICNZ's complaint referred to a special live broadcast of the now defunct current affairs show to mark the fourth anniversary of the Canterbury earthquakes in September last year.
The Council's CEO Tim Grafton was invited to appear at Shirley Boys' High School in Christchurch in front of several hundred Christchurch residents with unresolved insurance claims.
Grafton had refused to appear in a live setting in front of an audience but made numerous offers to do a live or pre-recorded interview
.
At the time, he told
Insurance Business
there had been
threats to his safety
in the lead up to the show and given the Ashburton WINZ shooting had taken place three days before the scheduled episode, Grafton was not prepared to take any risks.
ICNZ complained to the BSA that the program inaccurately depicted that insurers would not front to face the issues raised, saying that Grafton had 'declined at the last minute', which was 'unbelievable'. ICNZ believed it was therefore lacking in balance as all the stories presented were negative about private insurers.
The BSA said the progress of the Canterbury recovery, including unsettled insurance claims, was a controversial issue of public importance which therefore required certain standards to be met.
In its decision, BSA said: "MediaWorks' refusal to accommodate any option for participation other than a live interview in the school hall with homeowners present did not in our view discharge its obligation to make 'reasonable efforts'."
It also said that given there were two other pre-recorded segments included in the program 'it would not have been unduly difficult for MediaWorks to pre-record an interview with Mr Grafton'.
"We do not consider that this broadcast would have enabled viewers to arrive at an informed and reasoned opinion about the progress of the Canterbury recovery," BSA said in its conclusion.
The Authority ordered MediaWorks to broadcast a statement summarising the upheld aspects of its decision within one month.
Grafton is currently overseas and was unavailable to comment at the time of publication.