Sum insured back on insurers' agenda following Treasury report | Insurance Business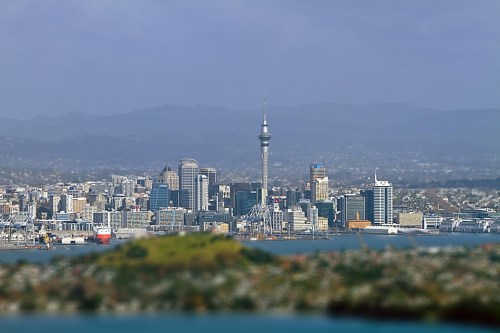 Insurers are set to review their sum insured promotion following a New Zealand Treasury report that concluded under-insurance is still a real issue across the country.
The aim of the report,
'Sum insured' cover for household insurance - what are the risks?
, was to investigate how successful the shift from full replacement cover policies to sum insured policies had been and whether there was any risk that the Government would end up 'carrying the can' in the event of a disaster.
Using commercially sensitive information gathered from insurers, brokers, and valuation consultants working the New Zealand market, analysts examined a variety of different approaches to measure under-insurance, including samples of valuations and rebuilding costs.
"We concluded that under-insurance was a real issue across New Zealand," said report writer James Sergeant, senior analyst, financial markets at the NZ Treasury.
"The estimates spanned a wide range, both in terms of the number of homes affected, and the amount of under-insurance. Our final assessment was that up to 85% of homes could be under-insured by an average of 28%."
When those figures were applied across the whole country it produced an estimate of under-insurance across New Zealand of up to $184 billion.
While Sergeant admitted that figure 'overstated the risk', since a natural catastrophe such as an earthquake would be limited to one location not the entire country, and not every householder would need to claim to the limit of their cover, further investigation using
EQC
modelling produced some more realistic figures, still using the under-insurance assumptions identified.
"This produced a shortfall of around $135 million, which is far smaller than the national figure," Sergeant said in the report.
"Most homeowners (95%) would not experience a shortfall at all, but the impact on some households would be severe, with several thousand households facing an average shortfall of around $40,000."
Sergeant said their conclusion was that the Government would therefore be unlikely to be called upon to fill the gap, and new requirements of insurers and brokers would not need to be imposed.
However, further efforts to encourage homeowners to assess their rebuild values carefully were needed.
"The insurance industry needs to continue its effort to support well-informed home owner decisions on their sum-insured values," Sergeant said in the report, adding that banks also had an interest in mortgage-holders having sufficient cover in place in order to protect the value of their collateral.
The Insurance Council of New Zealand's operations manager
Terry Jordan
said the $184 billion estimate was 'a scary figure'.
However he said: "We're never going to get a total loss of every property in New Zealand. There's no desperate need to panic. People just need to be continually aware that their sum insured is adequate."
He said insurers were constantly looking at ways to encourage homeowners to insure their homes to an accurate value.
While it was the norm elsewhere in the world to have sum insured house insurance policies, New Zealand was in an unusual situation having to shift that onus back onto policyholders after decades of insurers taking all the risk with full replacement policies.
Jordan said most of ICNZ's member companies had information on their websites and sent out brochures at policy renewal time, adding that ICNZ was just finalising its own website brochure on sum insured in order to provide a central source of information for people.
"Sum insured is not a thing that's ever finished with. It's up to the industry to continually remind people of their obligation to get their sum insured right."
Jordan estimated around 75% of policyholders had accepted the insurance company's default assessment figure, but for unusual properties with retaining walls or that may be on a difficult building site with poor access or were architecturally designed, a valuation by a professional valuer or quantity surveyor may be more appropriate.
For more average homes, online calculators were sufficient, with Jordan himself using one to work out the costs for his own home.
He said while the sum insured issue was constantly on the agenda 'in various forms', he would be specifically referring the report to ICNZ's personal lines committee, which he oversees, for their next meeting.
"We will look at the implications of that [report] and what we need to do as an industry to make people aware of the issues around sum insured."
He added that it was a two-way process, however: "There is a need for homeowners to take the initiative as well as insurers to push the information."