Suncorp ends price-led strategy | Insurance Business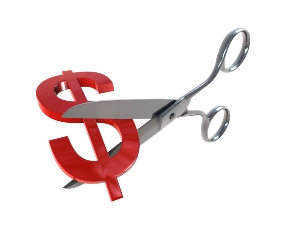 Suncorp's chief has told shareholders that the group's price-led strategy of recent years is over, assuring them that he could lower claims costs and provide better customer service to hit his return-on-equity target, it has been reported.
Michael Cameron told investors during the AGM in Brisbane last week that his "number one priority" was fixing Suncorp's spike in working claims last year, and that initiatives had resulted in lowering costs while additional reinsurance would help protect against natural hazards,
The Australian
reported.
He added that efforts to grow the number of "connected customers" across insurance and banking brands, and build a digital marketplace − including products from third parties such as health insurance and annuities − would allow them to reduce cutting prices to win business. Suncorp,
IAG
, and
QBE
had faced stiff competition in recent years from smaller brands such as
Youi
and Real as well as big banks, in home insurance, said the report.
"Suncorp has a large customer base, however, our structure has made it difficult for us to view customers across brands and products. As a result, the value we deliver tends to be price driven, and this is not sustainable," Cameron said.
After conducting a survey of over 2,600 insurance customers, global financial services firm Morgan Stanley told clients last week that while Suncorp had ended its "price-led" strategy, it would be difficult for them to implement its new customer experience business model.
Analyst Daniel Toohey said that offsetting Suncorp's loss ratio, which was well above the broader market, required high premium increases. He added that Suncorp's customers shopped around more and new challengers "feed" on its market share,
The Australian
reported.
"Five years of price-led growth has diluted the franchise with more price-sensitive customers," Toohey said. Cameron said, however, that Suncorp would be able to deliver a return on equity of at least 10% by keeping costs flat while improving claims costs and customer service.
Suncorp's ROE dropped to 8.2% in FY16 as profit fell 8% to $1.04 billion, with dividends dropping to 68c, from 76c. Cameron argued that shareholders had fared well in the past five years, claiming a return of 118% for a $10,000 investment, which is double the S&P/ASX 200, the report said.
Ziggy Switkowski, Suncorp chairman, predicted a revenue growth that would be "lower than it's been over the past decade" as a result of slower economic growth, inflation, and greater competition: "Improving margins, returns and dividends will require ongoing attention to better processes, higher productivity, and reduced customer churn."
He also added that while the global outlook was soft, conditions in Australia remained "reasonable" and commercial opportunities for Suncorp were attractive.
After the industry's annual results, Macquarie analysts were more optimistic on Suncorp than rival IAG due to lower exposure to commercial insurance and New Zealand, said the report.
Related stories:
Suncorp reiterates NZ vision
Suncorp's 'solid' NZ result tempers Group's profit dip