Suncorp man's competitive bbq bid | Insurance Business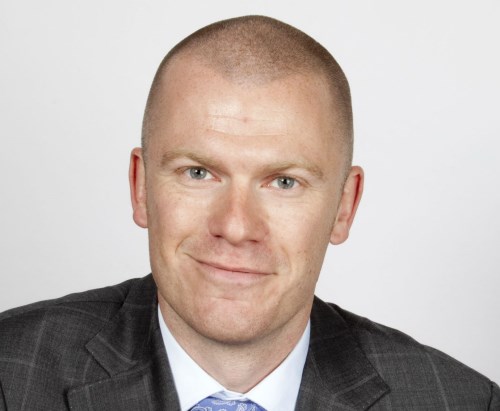 Dan Wilkinson, executive manager of customer technologies at Suncorp NZ, reveals the sport that really gets him fired up, and why the post-GFC fallout turned out to be the best time to move countries and look for a new job.
Why did you get into insurance?
I arrived in New Zealand at the end of 2008, possibly the very worst time in recent years for an eCommerce specialist to be looking for work. After five months of looking, my wife encouraged me to apply for an online sales manager role at
AA Insurance
despite my protesting that I had no insurance experience and they wouldn't be interested in me. But I applied anyway and AAI told me that while they had loads of people with insurance experience, they were a bit light on those with eCommerce expertise, so it seemed like a good fit! Nearly eight challenging, rewarding years later, I've not looked back.
How would you sum up insurance brokers in three words?
"There For You". Every broker is unique (some of them are very unique indeed), but the one thing that unites them is a single-minded focus on doing what's best for their customers.
How would you change the industry?
I always try to focus on the customer, and the customers' needs are always changing, especially with the technology advances of today. So I encourage my industry colleagues to look beyond the current product constructs. For example, the traditional personal insurance product suite across the whole industry worked well for previous generations, but I wonder if people in, say, their early 20s really feel that there are insurance products out there that make sense to them, or meet their needs.
The changes we've made at Suncorp are all about elevating the customer, meeting their needs, and providing them with products, services and experiences that enhance their financial wellbeing so it's a good fit for me.
What's the most important thing brokers and insurers can do to improve their relationship?
Work together to improve the technologies and take advantage of the solutions that are on offer to our customers. It's easy for insurers or brokers to feel threatened by new developments from the other side – but any positive changes that improve the lives of our mutual customers is good for brokers, insurers and our industry as a whole.
What's the best advice you've ever been given?
Always play with a straight bat. Cricket means nothing to me (I went to a one-day game once – that's eight hours of my life I'm not getting back) but I understood the sentiment and I try to live by it every day.
If you were Prime Minister for one day, what would you do?
Tough question! It seems hard to make meaningful change within a three-year term, so I'm not sure one could get much done in a day. First order of business though, we need to accelerate the adoption of electric vehicles in this country, and this needs support from our government in a number of ways, from infrastructure through to grants. New Zealand should be leading the charge on this one.
What has been the highlight of your career?
It's hard to pick one, but this one does stand out for me. In one of my early jobs at Suncorp I worked with the team that were the first to sell home and contents insurance online in NZ, through the AA brand. That was a real milestone; not only was it an industry first, but it required completely overhauling the contact centre sales systems as well, shaping the whole company into a truly omnichannel business. It was as much the start of a cultural shift as a technological one.
What's your favoured style of coffee?
Long black – or one of the tremendous filter coffees at Al Brown's Federal St Deli.
Union, league, soccer or other?
It's not technically a sport, but I'm going to say competition barbecue. I've been into backyard smoking for years now, and I'm hugely excited to see Meatstock coming to Auckland in February '17. I'm half tempted to get a team together!
If you could invite three people to dinner, dead or alive, and excluding family and friends, who would they be and why?
Mark Twain, Stephen Fry, and the vastly entertaining writer PJ O'Rourke. Three hugely smart people with many fundamentally shared values but quite different world views. I'm not sure I'd have much to add to the conversation but it'd be amazing just to listen to!
Complete this sentence: If I wasn't in insurance, I would be…
Trying to make some other industry easier to do business with online, I guess!
Related stories:
Insurer exec to pick biggest disruptors
Customers, communication and insurance companies