Suncorp NZ's rural man shines with Blues Bros stint | Insurance Business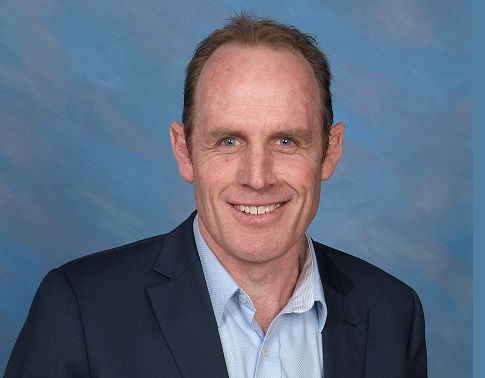 When he's not striving to reduce underinsurance in the rural sector, Chris Brophy, rural manager at Suncorp NZ, wears a dark suit, trilby and shades well.
Why did you get into insurance?
I thought it appeared to be a hugely interesting and varied job and had the benefit of helping people when they really need it. It was also the first job I applied for…
How would you sum up insurance brokers in three words?
Advisors, Advocates, Risk-Managers
What's the strangest thing you've ever arranged cover for?
A spa pool for horses… although over my 25+ years in rural insurance I've realised that's not as unusual as I first thought!
How would you change the industry?
It needs to quickly jump aboard the technology train - that's something we're investing in heavily at Suncorp.
There also needs to be a greater focus on meeting the needs of our customers. One thing we're working on at Suncorp is deepening our, and our brokers' relationship with our customers to ensure that we're helping them find solutions. Our rural sector is so important to our economy, but not only is it underinsured, many of New Zealand's farmers aren't always realising the full benefits of the policies they take out.
What's the most important thing brokers and insurers can do to improve their relationship?
We all have a genuine desire to elevate the customer – but more transparency for brokers, insurers and our customers will help build trust and confidence. We also need to be open-minded about how customer needs are changing, to ensure we remain relevant.
What's the best advice you've ever been given?
The old 'do unto others' saying…
If you were Prime Minister for one day, what would you do?
Urgently need to fly out that day to attend an overseas conference in somewhere like Italy or France.
What has been the highlight of your career?
Too many to mention although being 'Elwood Blues' at an insurance function, and subsequently being asked to perform to around 1,000 people at another gig has to be up there. Little did they know the real band was hidden out the back, and I have no musical ability. And yes, we turned down the offer! Other than that it would have to be the succession of fantastic roles I have had, culminating in my current role as rural manager.
What's your favoured style of coffee?
Long macchiato - sounds flasher than it is – but that's not the reason I like it. It just tastes the best.
Union, league, soccer or other?
Union, union and union. Born and bred in Hurricanes territory, 20 years in Tasman Maco's territory, 1 year in Chiefs territory, 8 years in Crusaders territory, and somehow, member number 118 of the Otago Landers Army, means one of my teams is always winning…
If you could invite three people to dinner, dead or alive, and excluding family and friends, who would they be and why?
Ernest Hemingway: As well as being an incredible author, he was a champion boxer, amazingly good soldier and a bit of a party animal!
David Mitchell: A British comedian – often seen on QI and a very clever and funny man.
Emma Thompson: A classy actress and very funny. I'm sure Ernest would also be very taken with her.
Complete this sentence: If I wasn't in insurance, I would be…
Travelling between my luxury homes in Canada, Italy, France, Ireland and New Zealand… this would be just after winning Lotto.