Suncorp to cease insuring new oil and gas projects | Insurance Business New Zealand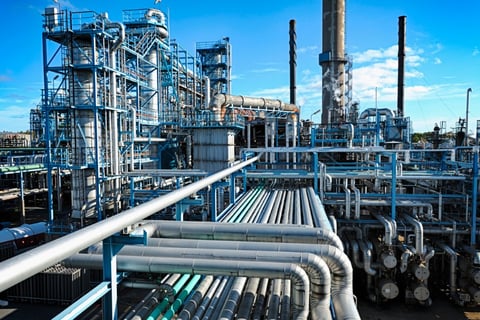 Suncorp Group, which on Friday reported a AU$913 million net profit after tax for the financial year ended June 30, will no longer insure new oil and gas projects as part of its updated fossil fuels guideline.
"In 2020, we strengthened our Fossil Fuels Sensitive Sector Guideline to cease underwriting, financing, or directly investing in new oil and gas projects, phase out underwriting and financing oil and gas by 2025, and directly investing by 2040," revealed the financial services giant in its 2019-20 Suncorp Responsible Business Report.
Outlining its current exposure, Suncorp noted that fossil fuel extraction and electricity generation activities made up less than 0.1% of the group's general insurance gross written premium as of June 30.
The company added: "Fossil fuel exposure is less than 0.5% of our insurance and shareholder investment assets, and less than 1.5% of total investment assets under management (i.e. inclusive of wealth and investment assets managed on behalf of third parties).
"Suncorp's commercial lending portfolio has no exposure to fossil fuels via either extraction or power generation. Suncorp will continue to underwrite, lend to, and invest in companies whose business is clearly consistent with the transition to a net-zero emissions economy by 2050."
Read more:Suncorp to ditch coal coverage by 2025
Commenting on the development, Australian lobby group Market Forces described Suncorp's move as a clear message to the government.
"While this new guideline has significant gaps, that is, it doesn't address oil and gas pipelines nor gas-fired power stations, it is a great step forward for Suncorp which puts it ahead of many other insurance companies worldwide," said Market Forces campaigner Pablo Brait in a statement sent to Insurance Business.
"Suncorp has recognised that an expansion in oil and gas production will undermine the Paris Agreement on climate change and worsen the floods, bushfires, droughts, and storms which are hitting its profits. With this new policy, Suncorp has sent a clear message to the Federal Government that it will not be a part of any expansion of dirty gas production."