Supermarket checks out insurance | Insurance Business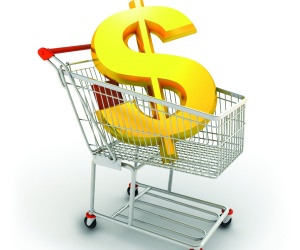 Supermarket chain Countdown has from today added insurance services to its list of offerings after partnering with insurance giant Cigna Life Insurance New Zealand.
Countdown customers will be able to buy 'tailored' insurance products over the phone and online, said CEO Dave Chambers.
While the Countdown products will be configured differently from those available direct from Cigna, he said it would be Cigna staff who took the orders via the Freephone number,
Fairfax Media
reported.
"They have the insurance knowledge and we don't," he said.
The insurance products would not be available in store alongside Weet-Bix though.
"You can't go up to your check-out operator and say you want to buy insurance."
Countdown, which is owned by Australian retailer Woolworths, is offering bill protection and pet, travel, accidental death and life policies.
The company expects the products to be competitively priced in the 'bottom quartile' for such services, it said.
In Australia, Woolworths has expanded its offerings to include a home improvement chain, liquor stores, mail-order clothing, general merchandise stores and financial services alongside its supermarkets while in New Zealand, the Warehouse Group has expanded into financial services and specialist retailing,
BusinessDesk
reports.
Research commissioned by Countdown found that New Zealanders were almost twice as likely to insure their possessions than 'themselves or their loved ones'.
While 89% of those surveyed had car, house or contents insurance, only 46% had personal insurance.
Chambers said while food would remain the company's core business for the foreseeable future, he would not rule out Countdown offering general insurance products such as home and car insurance further down the line.
"We think that insurance actually fits with our business pretty neatly.
"Food retailing will continue to be, for as far into the future as we can project, the core and the strength of our business."
But, he added: "We believe there are some other categories of products where we can collaborate with outers to bring some expertise to try and bring some more competitive, and hopefully some lower prices, to New Zealanders for everyday needs."