Supreme Court decides on Vero Liability case | Insurance Business New Zealand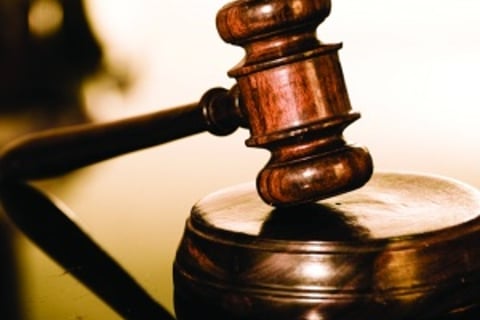 Vero
has won another legal battle against Heartland Bank with a Supreme Court decision made yesterday.
The latest decision saw the nation's top court dismissing Heartland Bank's attempt to appeal against an earlier
Court of Appeal finding
in its long-running case against Vero Liability.
The Court of Appeal had excused Vero from covering losses under a $1 million limit commercial crime policy by what the lender had claimed was dishonest acts by a former senior manager.
And the Supreme Court has backed this up, with Justices Susan Glazebrook, Terence Arnold and Mark O'Regan finding the insurance policy didn't extend to the former employee, who they weren't convinced acted dishonestly.
The case involved senior manager Grant Atkinson, who worked for the bank's subsidiary Marac Finance, who lent substantial sums of money to Rapson Holdings, a motor vehicle dealer which ended up in liquidation in 2010 owing the finance company about $4.4 million.
Marac made a claim under its crime insurance policy with Vero Liability which covered direct financial loss stemming from dishonest acts of employees 'committed with the clear intent of causing loss' to the company.
Vero refused to indemnify Marac, arguing it was Atkinson's bad judgment, not dishonesty, that caused the loss, that he didn't mean to cause a loss and that Marac couldn't prove the losses were caused within the timeframe of the policy.
In September 2014, details of the High Court debate were made public, which saw Justice Courtney ordering Vero to pay Marac $1.1 million.
The judge found Atkinson's actions to be dishonest since he had exceeded his lending authority, took steps to conceal the real situation and lied to Marac's internal auditor.
The judge said regardless of Atkinson's intent being specific or general, it was sufficient for him to know that loss would be a substantially certain result of his actions, regardless of the desired outcome.
However, this ruling was overturned in the Court of Appeal in July this year.
The judges in this instance said Atkinson had not set out to cause any loss to Marac, or acted toward his own personal gain.
They said his dishonesty only came about in a bid to cover up his behaviour from his bosses in order to avoid being fired or disciplined.
Heartland's bid to appeal this decision has now failed, with the Supreme Court accepting Vero's submission that the Appeal Court didn't need Atkinson to desire loss to be incurred by the lender, and that the different conclusions in the lower courts was a factual one in how the specific clause in the policy related to the particular circumstances of the case.
"As such it cannot be a matter of general or public importance or of general commercial significance," the judges said. "Nor is there a risk of a miscarriage of justice."
The Supreme Court ordered Heartland to pay costs of $2,500 to Vero.