Swiss Re announces global flood monitoring partnership | Insurance Business New Zealand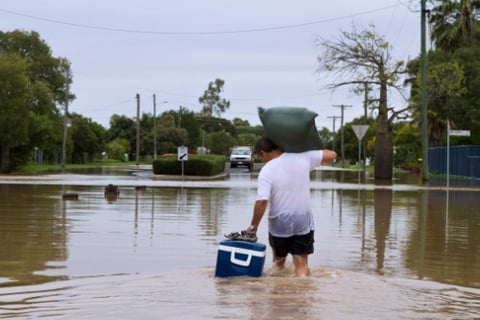 Swiss Re has announced that it has entered into a partnership with ICEYE, the largest commercial synthetic-aperture radar (SAR) satellite operator and flood monitoring provider. The partnership will advance flood risk management, assist disaster response and expedite claims payments globally, the reinsurer said.
The partnership will bolster Swiss Re's natural catastrophe services through early-warning systems and near real-time flood monitoring built on ICEYE's flood-monitoring capabilities and radar satellite imaging, which will allow Swiss Re to track and react faster to floods around the world.
While the partnership will initially focus on floods, it is intended to expand to other perils, such as wildfires, wind and earthquake damage, soon after.
"We're very pleased to announce the strategic partnership with ICEYE," said Pranav Pasricha, global head of P&C solutions for Swiss Re. "By combining Swiss Re's risk knowledge with ICEYE's data, we will be able to further expand our capabilities in geo and remote sensing. The partnership will enable us to develop solutions, advance our services to the benefit of our clients, and enable faster claims payouts. We see this as an important commitment for a serious natural catastrophe threat and think it could become a real game-changer."
"Swiss Re has challenged ICEYE to create a transformative flood monitoring capability for the insurance industry, and they have helped us create it," said Charles Blanchet, vice president for solutions at ICEYE. "We look forward to partnering with Swiss Re to give Swiss Re and their clients a competitive advantage in the market."