Swiss Re selects successor for group chief investment officer role | Insurance Business New Zealand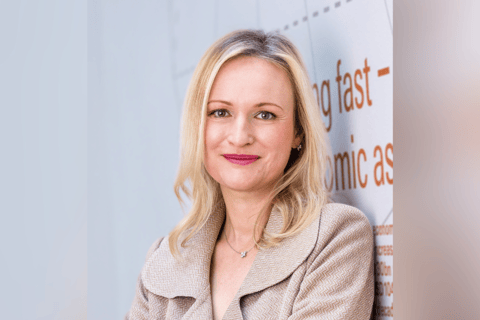 Swiss Re has announced its appointment of Velina Peneva (pictured) as group chief investment officer.
Peneva, whose appointment is effective April 01, 2023, will also join Swiss Re's group executive committee. She succeeds Guido Fürer, who is retiring after serving Swiss Re for 25 years.
Currently the co-head of client solutions & analytics in Swiss Re's asset management unit, Velina also previously served as the head of the company's private equity investment mandate. Prior to joining Swiss Re in 2017, she worked for Bain & Company in the US, Australia, and Switzerland. At Bain & Company, she most recently served as partner and leader for the private equity and institutional investor practices in Zurich.
"We're pleased that with Velina Peneva, we've been able to find a capable internal candidate to lead our asset management unit forward," said Swiss Re group chief executive officer Christian Mumenthaler. "Velina has a very strong track record both within and outside Swiss Re. She brings a combination of deep financial market expertise, strategic and investment skills, proven leadership capabilities and a well-established industry network."
Last month, Swiss Re announced that its board will nominate Vanessa Lau and Pia Tischhauser for election as new board members at its annual general meeting of shareholders on 12 April. The company also stated that current board members Renato Fassbind and Susan L. Wagner will not stand for reelection.