Swiss Re's H1 2016 earnings reflect 'turbulent times' | Insurance Business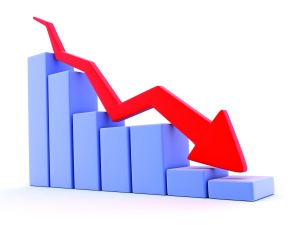 Swiss Reinsurance Company Ltd. (Swiss Re) has reported a net income of US$1.9 billion for the first half of 2016, down from US$2.3 billion for the same period in 2015, in a period marked by natural catastrophes, political uncertainty, and volatile financial markets.
Net income in Reinsurance was significantly contributed by large and tailored transactions and strong investment result, partially offset by a number of large natural catastrophes in Property and Casualty (P&C) Reinsurance in the second quarter of 2016. Aggregate losses in P&C Re was estimated at approximately US$350 million (net of retrocession and before tax).
The annualised Group return on equity (ROE) for the first half was 10.9 per cent, (down from 13.5 per cent for H1 2015) with earnings per share (EPS) of US$5.61, compared with US$ 6.60 for the prior-year period.
Premiums earned and fee income for the Group increased by 9.6 per cent from US$14.7 billion in H1 2015 to US$16.1 billion for the first six months of 2016. At constant exchange rates, premiums and fees increased by 12.1 per cent, reflecting growth in selected markets and lines of business. The Group's combined ratio in the H1 2016 was 98.0 per cent, compared to 88.9 per cent from prior-year period.
The Group's annualised return on investments (ROI) remained strong at 3.7 per cent for the first half of 2016 (4.0 per cent in H2 2015). The decline resulted from reduced net realised gains alongside a higher average invested asset base.
Net investment income was US$1.9 billion for H1 2016, as compared to US$1.8 billion in the prior-year period, as the positive impact of the Guardian Financial Services acquisition offset lower investment rates.
Common shareholders' equity increased to US$ 35.8 billion as of 30 June 2016 from US$34.8 billion at the end of March. Book value per common share was US$107.95 at the end of June 2016, compared with US$ 95.98 at the end of December 2015.
Christian Mumenthaler, Swiss Re's Group CEO, said: "We have a solid result for the first half 2016 despite a challenging second quarter that was marked by a difficult macroeconomic environment as well as more pronounced natural catastrophe losses and large reported claims in our Corporate Solutions Business Unit."
"The overall picture confirms the strength of our brand, while demonstrating our outstanding client access. These attributes and the focus on underwriting discipline together with our excellent capitalisation will help us navigate, and potentially benefit from, the turbulent times."