Tackling RWC risk: reinsurer | Insurance Business New Zealand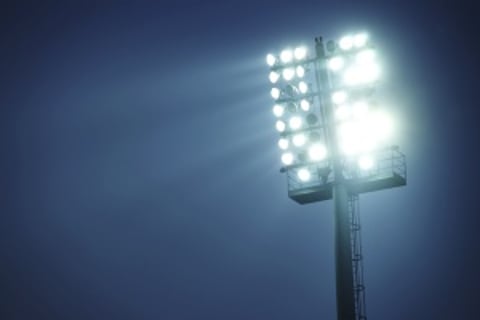 As New Zealanders settle in to bask in the glow of their team being back-to-back Rugby World Cup winners after a thrilling final against Australia, reinsurer
Munich Re
is already in discussions with stakeholders to get a grip on the risk profile of the 2019 Rugby World Cup in Japan.
Underwriting manager Andrew Duxbury, based at Munich Re in London, said special attention would be given to windstorm and earthquake exposures.
"The underwriting approach is to a degree generic in that many of the mechanics and necessary preparations are repeated at every Rugby World Cup," Duxbury said. "These are conducted and supervised by skilled event practitioners recruited by local organisers or contracted third-party experts who have worked on large events in previous years.
"Particular attention must also be paid to the host nation – its large-event experience, infrastructure, political risk landscape, geographical exposure and contingency plans."
There were an estimated 2.3 million spectators attending matches at the 2015 RWC with at least 500,000 coming from outside the UK. A further 500,000 spectators watched the games from various fan parks around the country.
Duxbury listed some of the challenges that have affected previous events in
Topics Online
, which have prompted particular risk management issues for the reinsurer to tackle, with of course the Christchurch earthquakes being top of the list.
The 2011 quake necessitated planned games for the city to be relocated.
He said the Paris final in 2007 between England and South Africa became much more complicated due to striking train workers.
And this year's event was not unaffected either with two big disruptions occurring.
"An early scare before this year's event had even started was the legal challenge to South Africa's involvement based on an allegation of racial bias in the team selection," Duxbury said.
"The opening ceremony saw spectators' return journeys significantly disrupted due to an accident at the railway station closest to the playing field. London's public transport, like that of many large cities, operates at near capacity at all times, so any incident has far-reaching knock-on effects.
"Munich Re has numerous cancellation insurance and reinsurance interests amounting to a triple-digit million-euro exposure in this year's Rugby World Cup.
"Underwriting is conducted with significant dialogue with the insureds and brokers to understand risks and coverage requirements, and then tailor a policy accordingly. The wording is usually on an all-risks format with key exclusions and selected coverage buybacks possible."
Indeed, with the sport's growing popularity, and attendance numbers expected to grow, many of these kinds of risks could be heightened further for the 2019 RWC in Japan.
Duxbury said Munich Re's know-how was an asset that could keep such world-class sporting events insurable.
"By applying experience gained from many other large sporting events over the years, reviewing the preparations and benchmarking these against the necessary requirements to assume the requested risk transfer, Munich Re can support high-quality risk management."