Tardy insurer returns could trigger public warnings | Insurance Business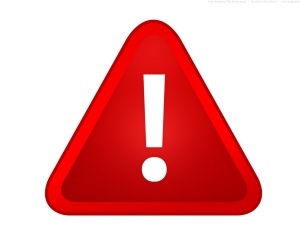 The Reserve Bank of New Zealand (RBNZ) has threatened insurers with fines and public warnings if they don't smarten up their processes on submitting data returns.
As part of recent changes to its supervisory requirements under the Prudential Supervision Act, RBNZ has asked New Zealand's licensed insurers to submit information in order to assess and monitor their financial performance, position and compliance.
While it says it has been pleased with the efforts of most insurers on implementing their data collections systems in a prompt and accurate manner, it said a number are already failing on that front.
"There are some insurers with a particularly high error rate and/or are taking several weeks or longer to respond to our feedback," RBNZ said in its latest
Insurance Industry Update
for August 2016.
"Inaccurate data that is not corrected in a timely fashion has implications for our supervision, and will also affect users of any published data (once we commence this)."
RBNZ said it was considering steps to encourage insurers to take more care in providing data that was both accurate and timely.
"For example, we might issue public warnings for the worst insurers, or we might add a requirement for an auditor review of the Insurer Return at financial year end by notice of section 125.
"We also remind insurers that failure to comply with any requirements of the Bank under section 121 is an offence with insurers liable to potential fines."
The Bank also said the proposal for regular publication had been further delayed due to the 'significant effort' required in working with insurers to improve their data quality.
It said it now anticipated consulting on regular publication in late 2016 or early 2017 and thanked insurers for their patience.
RBNZ also said it had some issues regarding communications with portfolio managed insurers, and cited examples of insurers not following due process.
"Licensed insurers are required to carry on business in a prudent manner and this includes ensuring that human resources are adequate and that appropriate controls are in place such as documentation on how communication with the Reserve Bank works," it said.
"From time to time portfolio managed insurers may be contacted by other members of the Reserve Bank.
"This will likely be related to non-routine supervisory or technical matters such as the data collection feedback or technical reviews relating to thematic exercises or the like when they arise.
"In some cases, this has caused confusion around the primary communication channel for portfolio managed insurers."
Related stories:
RBNZ delays data collection start due to insurer concerns
RBNZ ups disclosure requirements
Insurers must gear up for data collection