Technological change is not about disruption, it's about enabling growth | Insurance Business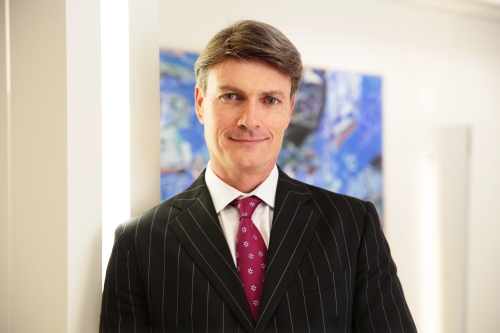 Technology has allowed the insurance industry to redefine its strategy and business models, allowing innovation in the design of products, risk assessment techniques and claims handling processes across clients, intermediaries and insurers. A large component of the industry has admittedly lagged in adopting such advancements - however, recent trends indicate a growing acknowledgment and appreciation for the inevitable positive impact this 'disruption' will have and the opportunities it will offer. There is no doubt that due to the unremitting evolution in technology, the industry as we now recognise it will look vastly different 10 years from now and the future leadership of the industry should inevitably expect today's disruption as a norm of tomorrow.
Existing insurance businesses start from a place of strength – we have satisfied clients and our business models allow a significant level of direct client interaction (and ownership) that not many industries can emulate. As the barriers to entry into the industry reduce, we are witnessing a variety of non-traditional entrants – however, the sustainability of these new participants will not be easy. Incumbents' presence and market share is built on the foundations of long-standing reputations & trust, extensive relationships and high capital intensity, all of which will be difficult for new entrants to replicate in the medium term. While customers may flock to new entrants using online aggregation and comparison tools, there is always the concern that should a policy issue or claim arise, the customer service on one end of the equation will not live up to the brand, reputation and demonstrated service levels of existing providers.
Broadly speaking, the insurance industry has typically embraced technology, specifically as it relates to creating more meaningful enhancements in client engagement. Big idea developments driven strongly from the insurtech community, such as the practical application of AI and automation, Internet of Things (IoT), blockchain and the evolution of big data and supportive analytics capabilities, have all had a notable impact on the industry with scope for further use. Regulators are a key component of the change and will need to evolve in unison with technology to minimise the impact that lagging frameworks could have on technological advancement. Ensuring clients and an implicit regulatory framework are at the core of any strategic decisions will ensure feasibility and certainty of investment outcomes.
As an industry, we need to increase focus on creating a more dynamic and relevant experience for all users, especially clients. It's not just a matter of improving what we believe needs improving – customer experiences are changing every day and we need to identify innovative ways to engage with clients, achieving customer satisfaction. Analysing what is working from a customer's point of view across all industry iterations and implementing those expectations into our own industry will ensure we can provide that same or better level of experience to our customers. The Hayne royal commission laid bare what can happen should businesses take clients for granted.
As I've noted previously, to create long-term sustainability, intermediaries need to transition from a safety-net approach towards a more collaborative risk management partner for our clients' businesses. Technology provides an abundance of innovative opportunities to drive this change – wearables are helping clients manage workers' comp claims through pro-active management of key risks, sensors and tracking devices are providing early notification of industrial risks to businesses. As technologies evolve, these innovations will move from being a non-essential accessory to a core component of the insurance offering and become a core criteria in our client's purchase decisions.
Technology also provides additional opportunities to optimise the way the insurance industry operates today, including opportunities to reduce cost-to-serve, increase speed-to-market, provide consistency across omni-channel customer experiences, uplift the proposition value-add and enhance leverage of expertise for our clients. Automation and AI are creating opportunities to automate simple, and increasingly more complex tasks, allowing our industry to focus on client experience and growth in sales. Digitising the business model offers significant upside, including the creation of new data available for analytics. Leveraging AI in the claims process has allowed a reduction in processing times, enhanced fraud detection and improved client satisfaction. Businesses today have access to an abundance of data but lack the focused investment in analytics capabilities. Greater investment in analysing data will assist us to better manage risk and grow profitability by enabling evidence-based decision making.
Perhaps the most important message to keep in mind is that the collective impact of technology on the insurance industry is less about disruption and more about evolution. In response, the industry must pro-actively adopt emerging technologies and host a greater appreciation of data to enable improved business outcomes across the insurance lifecycle. Given adequate consideration, technological 'disruption' is a merely an evolution, which, if leveraged, can drive new growth and an expanded market for incumbents and disruptors alike.