Telematics the death knell for brokers? | Insurance Business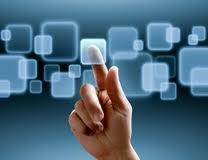 News that car insurance might be included in the price of a new car in the future – bypassing the broker completely – has prompted Kiwi brokers to stay one step ahead.
Brokers attending a technology conference in Canada last week took a collective gasp at the idea of buying a car with the insurance package as part of the sticker price.
George Cooke, president of Martello Associates told brokers at 'Innovation, Transformation and Insurance 2023' how telematics is transforming the auto insurance industry.
"In 10 years, there may not be auto insurance as we now know it," he said. "The actual product will change, and there are going to be some very large winners and losers in the coming years. The company that has figured out who the customer is will be the winner."
But
Crombie Lockwood
spokesman Daryl Hughes said the new technology poses no great threat.
"People have been able to buy their motor insurance directly for decades (no broker involvement) or from caryards.
"Our current view of telematics is that their value is in profiling the driver's behaviour more than the vehicle's activity which helps a broker understand the risk better and obtain more accurate pricing for it."
However, director of Insurance Advisernet,
David Crawford
, said he feels 'disintermediation' is a real threat to the status quo. "Brokers will have to prove their value as intermediaries or risk being bypassed," he said.
"Also customers will become more discerning and use social media to check other people's feedback on the value you provide, or don't as the case may be.
"We are working very hard with our brokers that we continue to be relevant as the future unfolds."
IBANZ
's CEO
Gary Young
was more concerned about the mis-selling of products to customers rather than the effects of new technology.
"Telematics is bound to have a significant effect on motor insurance in the future, providing a pay-as-you-go approach," Young said.
"The ability to charge only for when you are using the car and to tailor it according to the time of day and the way that the car is being driven makes for a better relationship between the risk and the premium charged.
"However, the issue of add on insurance is very controversial at present. There have been reports recently out of Australia that the regulators, ASIC, are looking at taking enforcement action due to the high level of consumer complaints.
"So I think if anything this highlights the same problem that aggregator sites create, that is mis-selling of products to consumers. It would appear that while telematics may well become common in vehicles the add on of insurance could be problematic."
Another panellist at the conference, Catherine Kargas, vice president of Marcon, described what makes up the changing customer with the move to driverless cars and ride sharing.
"Last year there were 500,000 cars in the United States not sold due to car sharing," she said. "That means 500,000 fewer premiums. That decline is expected to increase anywhere from six times to 10 times by 2020."
It is also a case of fewer vehicles being used, but much more often, added Kargas – and that should be noted by the insurance industry as a whole, as the classification of insurance should be shifting.
"Really, we are seeing a move from personal to commercial to fleet commercial, when we consider how the vehicles are being used," she said. "This is what we're facing as an industry."
Ride sharing, which involves people using a rideshare app to 'hitch a ride' with another participating driver, offers the rider sharer to enjoy transportation, usually cheaper than taxi service.
It opens up an opportunity for brokers to provide coverage to individuals, even if they don't own a car, said Kargas.
"Chances are the coverage is insufficient in the current situation of ride sharing," she said.
Another example of how insurance will be changing in the coming years is the driverless car.
"By 2018 we will have commercially available driverless cars on the road," said Kargas. "Autonomous vehicle projects have already been announced in Ontario."
It will be the intervening years between now and full automation that will produce accidents, and brokers and insurers should be prepared for that, she added.
"Before full automation, accidents will be severe," said Kargas, "usually when the automatic car becomes overloaded and tells the driver, 'you take over!' and the driver is in no position to respond."
For Cooke, the regulatory bodies and insurance industry need to hurry up and keep pace with a technology that is outpacing current rules and existing coverage.
"How would you insure the driverless car in five years? In the context of the current regulations, the answer is a discount," said Cooke. "At the moment, we have a technology that we aren't sure how to insure that will be driving the car in five years."
Crombie Lockwood's Hughes added: "We still believe smart brokers will add value to both fleet operators and sharers by encouraging insurers to adapt pricing structures that reflect the new environment.
"Aerial drones have so far done little to diminish the need for pilots (and co-pilots)."
Have an opinion on something related to the insurance industry? Insurance Business NZ is actively seeking submissions from insurance experts for opinion pieces to be featured each week. For more information, please
contact
our journalist, Maryvonne Gray, at Maryvonne.Gray@keymedia.co.nz