The future of insurance in the digital world | Insurance Business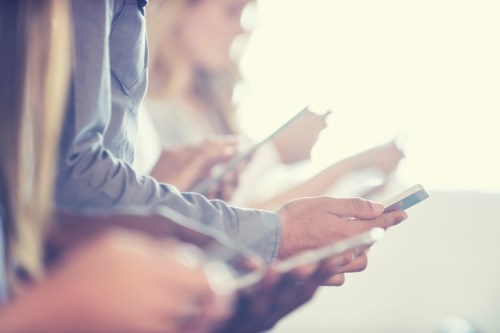 Is the New Zealand insurance industry keeping up with the fast-paced digital world? With modern Kiwi consumers wanting a more interactive and transparent experience, are insurers and brokers able to utilise new technologies to meet consumer expectations and improve their customer service, reputation, actuarial ability, and profit margins?
Emma Wallace, liability and development underwriter at Ando Insurance, reveals what she anticipates to be the six most significant developments for the insurance industry in her essay which was runner-up for the 2015
ANZIIF
and ICNZ Scholarship and now featuring on the ANZIIF website.
Emergence of digital native competitors.
To benefit from the highly lucrative and growing industry, many non-insurance companies are venturing into the insurance business, such as the supermarket chain Countdown which is expanding into personal lines insurance offerings. Several new property insurers and underwriting agencies have also emerged in NZ in the past few years.
These new competitors, Wallace said, are digital natives that have no need to adapt an existing business to respond to rapid change. Unlike existing insurance companies, they can create "product and service offerings from the ground up to meet anticipated consumer, broker, and shareholder expectations."
This strength of digital native competitors, in turn, puts pressure on existing insurance companies to be more innovative in their products and delivery.
More interactive customer experience.
Research shows that many consumers prefer a more interactive and on-going approach to their insurance transactions. Wallace cited a recent study by PriceWaterhouseCoopers that found two-thirds of customers were willing to download and use a mobile application from their insurance provider, while a similar number would be willing to use a sensor to their property if it would result in lower premiums.
This 'digital-physical blur,' Wallace said would provide insurers with more accurate data with which to assess client risk and would allow them to offer lower premiums and tailored coverage for consumers.
Data analytics and big data.
The use of new technologies will allow insurers to collect more big data on customer activities, lifestyle, and risk opportunities with which to analyse and help them better assess the actual risk level and likelihood of claims of insureds.
Wallace noted a need for insurers, however, "to harness the power of big data while maintaining a balance of imperfect information," that is, those with lower levels of risk are not always aware of their low exposure as they pool their premiums with those with higher levels of risk.
Mergers and partnerships with tech companies.
The pressure to adapt to technological advancement and changing consumer behaviours has led to the pairing up of insurers and tech companies to offer consumers with the best possible products and services.
The partnership also enables insurers to improve their internal systems to more efficiently manage data and workflows and develop more improved analytics.
Wallace said that while many insurers are working towards launching broker interfaces that would allow brokers to quote and bind cover online, the New Zealand market is only just beginning to develop mobile applications and improved online interfaces for its clients.
Sharing economy.
The sharing economy is seen as a major disruptor in the insurance industry. It has generated demand for new insurance products that will fill in the gaps between personal and commercial insurance policies for shared goods and services.
Wallace said it will be difficult for insurers to quantify the diverse range of risks and exposure levels of the sharing economy as it is still in the process of development.
Emerging products.
Rapid changes in technology and in consumer behaviours have created new exposures and risks that the insurance industry needs to provide coverage for, leading to the creation of new insurance products. These new products include cyber liability, cloud insurance, and microinsurance which Wallace identified as one of the biggest emerging products.
Wallace said that while there is not a huge demographic for microinsurance in New Zealand, it can be adapted to suit the local market "for those with small but necessary insurance needs." She said there is more potential for growth for microinsurance in developing markets, such as in Asia and the Pacific.
Wallace concluded in her essay that the New Zealand insurance industry "is not as prepared for change as it ought to be and is evolving at a slower pace than overseas markets."
She also noted that personal lines and life insurance companies have responded much more rapidly to technological innovations and changing consumer expectations than commercial brokers and insurers. This is because dealing directly with clients has enabled non-intermediated insurers to create tailored solutions to improve customer service.
Wallace said that it is likely that the industry will change significantly to keep up with the changes.
Related stories:
Insurance brokers' use of social media on the rise
Kiwi insurance boss: "Insurance broker is in the Stone Age in terms of digital"
Mutual insurers' advantage in industry's digital transformation