The importance of being liked | Insurance Business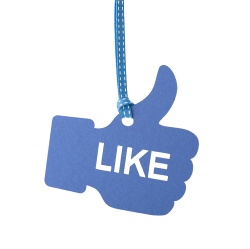 Chris Beh, principal at Marsh Risk Consulting, discusses why likeability is key and why clients need to be educated more on the difference between brokers and insurers.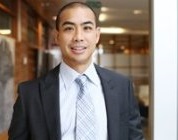 Why did you get into insurance?
Like many people I just stumbled into it! I had worked with the Underwriting and Claims teams as part of the AMP/AXA post-merger as a business process improvement consultant in Australia for a year. I was looking to have more "New Zealand time" when a position in Marsh came up in the Risk Consulting / Risk Engineering area.
How would you sum up insurance brokers in three words?
Resilient, Adaptable, Personable (RAP).
How would you change the industry?
The broking industry could improve its profile of who we are and what we do. I think clients still confuse brokers as insurers rather than their risk management advisors (i.e. as working for the client rather than the underwriters of their assets and risks).
What's the most important thing a broker can do to develop their business?
I think being able to have a comprehensive understanding and discuss the risk management needs of the client is extremely important. Brokers should be able to discern the risk appetite of their client not just in terms of financial dollars but also in terms of reputational harm and business interruption and service delivery. Brokers can then best advise their client on the most suitable risk transfer and loss funding instruments that are tailored to their client's current risk profile and risk appetite.
What's the best advice you've ever been given?
"It helps if they like you." An old boss once said this to me about being able to build a successful consulting business. I think this simple statement is true generally including interactions with colleagues.
If you were Prime Minister for one day, what would you do?
Basic stuff like lowering personal tax rates and trying to spread Auckland's economic influence more regionally (i.e. improve business links and infrastructure connections with Northland and the Waikato).
What has been the highlight of your career?
I think where I have had some successful but tough negotiations, For example, when a principal contractor/supplier went belly up in a project I was managing in Chile and negotiations on the sale of a farm supply business.
What's your favoured style of coffee?
I am a flat white man.
Union, league, soccer or other?
With the 2016 Super Rugby kicking off, it has to be union. Hopefully, the Blues will have a better season with a new coach…
If you could invite three people to dinner, dead or alive, and excluding family and friends, who would they be and why?
Jimi Hendrix as I am a fan and it would be great to ask him what some of his lyrics mean.
Warren Buffet as I think he would have more than a lifetime of entertaining Wall Street war stories; and
Jack Black as I think he would keep us laughing and entertained at the table!
Complete this sentence: If I wasn't in insurance, I would be…
If I still had to work, I would be operating my own consulting business in process improvement and risk management otherwise, if the Lotto god was smiling on me, I would be travelling the globe as a resort writer!