The winners take it all, but the runners-up get glory too | Insurance Business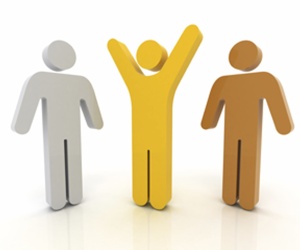 Six awards reflecting excellence in risk management were doled out last night in what was the sector's inaugural awards presentation.
Along with a new website and a name change, RiskNZ, (the new name for the New Zealand Society for Risk Management), has sought to inject some excitement into this year's conference by recognising outstanding effort in the risk management sector, both for individuals and companies.
Firstly, RBNZ won the Excellence in Building Risk Management Capabiliity Award for the development of their Enterprise Risk Management system (ERM) which has received much praise overseas, says Risk NZ chairman
Geraint Bermingham
.
Steve Gordon, RBNZ's head of risk assessment and assurance, said: "We're very pleased to have won this award, which recognises the work my team and colleagues at the Reserve Bank have done to develop and put in place our enterprise risk management system."
Software company Wynyard took out the award for Excellence in Risk Management Innovation.
Wynyard Group managing director, Craig Richardson, said awards such as this were a great recognition of their continued innovation in developing world-leading technology.
"Wynyard continues to invest in its technology to address the rapidly changing risk management software market and increasing strong demand from customers concerned with protecting sensitive data, valuable IP and critical operations from cyber threats," he said.
Two other members, Neil Beattie and Adrian Sparrow, were acknowledged for their 'highly commended' recognition at the 2014 Global Risk Management Awards earlier in the year before a couple of surprise awards were sprung on two long-serving names in the sector.
Risk NZ chairman Geraint Bermingham was awarded the Risk Management Professional of the Year title while the organisation's founding father, Roger Estall, was inducted as Risk NZ's first Life Member in a bid to recognise his huge efforts in the sector.
"If it weren't for him there would be no Risk NZ," MC Tim Jago told the audience.
Of Bermingham he said: "He not only excels in what he does for his clients, but his contribution to the profession as a whole."
Meanwhile, across the country, two direct insurers were looking at the positives of coming runners-up in the IBM Kenexa Best Workplaces Award.
Mutual insurer FMG placed 2nd while
AA Insurance
got 3rd place in the large workplace category (400-749 employees).
Both companies are now in the Five Year League, with FMG on its fifth consecutive nomination and AA Insurance celebrating its seventh.
FMG's general manager human resources and marketing, Andrea Brunner, said the significance of the award was that it comes directly from their employees.
"This shows us that people who work at FMG look forward to coming to work each day and doing an outstanding job.
"While we didn't win the award this year we know that the recognition we've received being a finalist in these awards over the last five years is positive for the primary industry as a whole."
AA Insurance CEO
Chris Curtin
said he was delighted with the Best Workplace placing as it helped to give a pulse check on staff engagement.
Meanwhile, the company was one of eight companies to be honoured out of 200 entrants across New Zealand and Australia with the ICSP People's Choice Award for customer service excellence in the insurance category.
Says Curtin: "What makes this such an honour for AA Insurance is that we were not only voted for by our customers, we've also been chosen from a field of leading brands and service leaders.
"I am fully aware that the key to AA Insurance's success is our people, and the pride we all take in doing the best job we can for our customers.
"So I'd like to say a big thank you to all our AA Insurance staff for their significant contribution, and the time and care they take with each and every one of our customers."