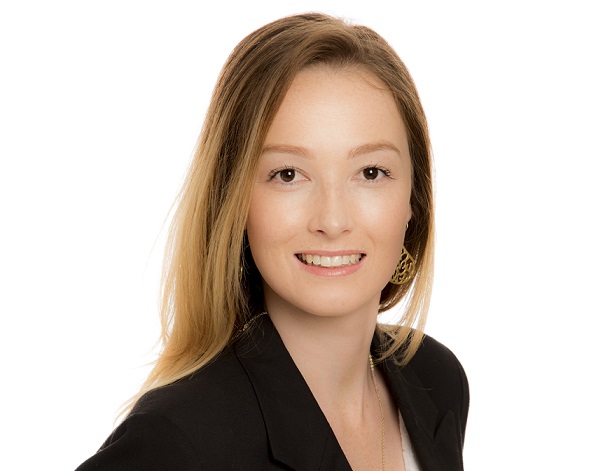 Marsh client advisor Jessica Brown is promoting insurance as a graduate career path after following in the professional footsteps of two family members.
Why did you get into insurance?
Like many people, I fell into the industry after graduating from university. Although, as a third generation insurance broker it now seems inevitable that I would end up here!
How would you sum up insurance brokers in three words?
Passionate, inquisitive, go-getters.
What's the strangest thing you've ever arranged cover for?
A company that developed humane & sustainable pest toxins and delivery systems in the USA. The toxins were flavoured, and smelt delicious!
How would you change the industry?
Further promotion of insurance as a graduate career path. Our regulatory environment is more litigious than ever, making financial lines placements in particular exceedingly complex. Motivated graduates can prove to be invaluable with their academic knowledge of law and commerce.
What's the most important thing a broker can do to develop their business?
It always comes down to a broker's expertise and their ability to build meaningful relationships with their clients. If you win on price, you will lose on price!
What's the best advice you've ever been given?
It is better to ask for forgiveness than permission – in the first few months of my career at Marsh by Fred Boles.
What has been the highlight of your career?
Concluding difficult and long-winded placements is always rewarding, and allows us as brokers to continue learning and upskilling. Every day presents a new challenge!
Also, being able to really help companies who are struggling with their cyber risk management is extremely rewarding. Having someone to turn to for them is invaluable.
What's your favoured style of coffee?
Cappuccino, two sugars.
Union, league, soccer or other?
I am a dedicated netball player, but am always keen to support NZ in all sports. I've got bets on for the Warriors to be in the Grand Final next year (ha!)
If you could live anyone's life for a day, who would you be and why?
Jane Goodall – who doesn't want to save the world, while also hanging out with chimpanzees all day?
Complete this sentence: If I wasn't in insurance, I would be…
Spending my days diving, tramping, or climbing all of the best spots around the world.
Related stories:
Five Minutes With… Andrew Beaton, Dual New Zealand
Five Minutes With… Tanya Clews, Ando
Five Minutes With… Lance Walker, Cigna NZ
Five Minutes With… Rob Dawson, AIG