This week's movers & shakers | Insurance Business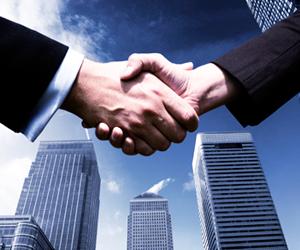 Aussie insurance giant appoints new counsel
QBE
has appointed Woolworths Limited executive Peter Horton to the role of Group General Counsel and Company Secretary.
Horton will succeed Duncan Ramsay who will be leaving on 30 June, 2014, after more than 20 years of service to QBE.
John Neal, group CEO, said: "We are delighted to have someone of Peter's calibre join our executive team. Peter's understanding of the regulatory environment and his proven leadership ability in a multinational company will be a great addition to QBE."
He added: "While we are very pleased to welcome Peter to our team, I also want to acknowledge the contribution of Duncan Ramsay to QBE. We wish Duncan well in his future endeavours."
Horton, who has also worked for WMC Resources Ltd and BHP Petroleum Pty Ltd, will start at QBE on 9 June 2014.
NZ brokerage creates new technical adviser role
Rothbury
Insurance Brokers have appointed David Walton to the newly created role of Senior Technical Adviser.
Walton, who has worked previously as in-house lawyer at
Vero
and
Lumley
as well as in private practise for Bell Gully, has dealt with a range of local and international insurers and reinsurers both overseas and in New Zealand.
Doug Thompson, executive director, corporate development, believes David's experience will strengthen Rothbury's ability to deliver bespoke insurance solutions for clients and positive outcomes at claim time.
"David's extensive knowledge of the legal aspects of insurance is already proving to be a real asset in the business and we are looking forward to developing his role over time," he said.
Walton said: "I have found insurance to be a natural fit for lawyers given its foundation in contract.
"My background allows me to assist in a significant range of matters from legal advice on strategy and contracts through to operational (claims and underwriting) issues and product development."