Three NZ insurers commit to premium refunds | Insurance Business New Zealand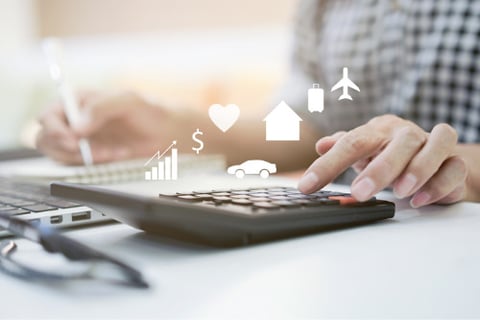 With motor vehicle claims at an all-time low, several New Zealand insurers have said that they will not profit from the COVID-19 crisis, and have committed to premium rebates for customers.
AA Insurance, Tower Insurance and Medical Assurance Society all committed to premium rebates in mid-April, alongside various other support initiatives. AA Insurance said that it would wait for a "clearer picture" of the impact of lockdown on claim payments to emerge before "fairly and equitably" recognising that through refunds, and has also created a $2 million fund to look after vulnerable customers in financial difficulty.
"We are mindful people are driving less, which is reflected in fewer claims being made," AA Insurance CEO Chris Curtin commented.
"We do not intend to take advantage of this at the expense of our customers. And while this isn't the expected insurance event that we would typically respond to, it's just as important to look after our customers now, as ever, as we work on a fair solution and get through this pandemic together."
Outgoing Tower Insurance CEO Richard Harding also recognised that activity on the roads was significantly down, and noted that this is the first time that Tower has passed on savings to customers on this scale.
Medical Assurance Society announced a relief package for its members on April 30, which will include a pass-back of savings through reduced motor claims, along with a series of grants to community initiatives fighting COVID-19. Chief executive Martin Stokes says that MAS's position as an insurer supporting medical professionals is particularly important, given the current climate.
"We are a mutual, and we see it as our duty to ensure our members are able to get through in these challenging times and, importantly, retain insurance coverage wherever possible," Stokes said.
"We are particularly aware of our responsibility to New Zealand's medical professionals who have been so crucial in the past few months providing the safe testing and care for Kiwis with COVID-19."
"We believe the resilience of the professional sector is vital to New Zealand, and our members across the professions will remain core to regrowing our economy as we transition beyond lockdown," he added.
"We want to do our part to ensure they can keep working and providing Kiwis with world-class care and support going forward."
ICNZ chief executive Tim Grafton says that other insurers will undoubtedly be looking at their portfolios, how much premium they've taken and what their claims levels are over the coming weeks and months. With two members - Tower and AA Insurance - already having committed to rebates, Grafton says more may decide to do the same.
"That's a decision they'll have to make, and that may be something they'll look at, at the end of their financial year when they assess how things have turned out," Grafton commented.
"Within the broader picture, there's the absolute essential commitment that insurers must make to those who are in genuine financial hardship. Some won't fall into that category, and so they'll be looking to target their assistance to those who are in need."
Grafton noted that insurers will also be looking at their solvency and sustainability over the medium to long term, as many will have seen a "substantial" decrease in income.
"As we've said, insurers are not immune to the impacts of the COVID-19 crisis," Grafton said.
"They've seen a very substantial drop in investment income, and there will be a drop in business as well."
"As we've seen through the lockdown, there have been no new sales of insurance for things that would normally be insured - houses, cars, etc.," he explained. "Looking forward, there will inevitably and sadly be businesses that do not survive, and there will therefore clearly be a fall-off there too.
"You have to manage through this crisis for the long haul, and I think our members have responded in the most appropriate way."