Top insurance exec opens up on coming out | Insurance Business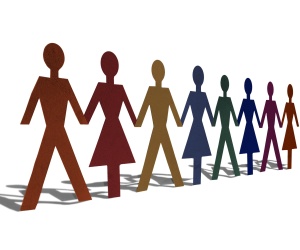 As CFO of
IAG
's direct division in Australia,
Frank Costigan
says being open about his sexuality has proved no hindrance to his climb of the corporate ladder.
And while he is open about his sexuality, and recommends that LGBTI people embarking on their careers should always be honest about who they are, he admitted in
Star Observer
this week that he didn't follow his own advice for many years.
"I came out quite late – in my late 30s. I'd worked in investment banking in the late 90s and early 2000s and I'm not sure it was that supportive [so] it was a big step," he said.
Now, however, Costigan is mentoring budding young LGBTI professionals through an organisation called Out for Sydney.
Founded in late 2013, it focuses on university students and recent graduates, and it has seen attendance at its networking events triple since launch and the number of people being mentored has doubled.
Other big name companies partnering with the organisation as well as IAG include auditors PriceWaterhouseCoopers, Ernst & Young and Boston Consulting Group plus law firms Herbert Smith Freehills and Baker & McKenzie.
Costigan said while it might sound corny his reason for becoming a mentor was genuine.
"I wanted to give something back to people who've been on a similar journey to me because it's not always easy," he told the
Star Observer
.
He said his role was "about being a sounding board, bouncing ideas around and equally for me to bounce ideas around these guys and they can say 'that's a bit silly Frank, why would you think that?'
"It's a great two way conversation."
He added: "At the end of the day, you're the only one who has to look at yourself in the mirror and say you've been honest with what you're doing and I think if you're true to yourself all the way through, you'll do fine," he said.