Top lawyer reveals reason for risqué internet searches | Insurance Business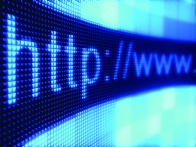 Peter Leman, partner at DLA Piper NZ, explains why he had to warn the IT department before researching an unusual case, and why he is backing an ICNZ proposal.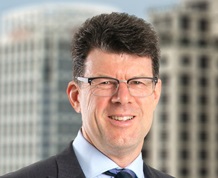 Why insurance law?
Like many others, I became an insurance lawyer by accident. In 1986, I accepted a position at McElroy Milne (as it then was) and had the great good fortune to work first for Rhys Harrison, and then Mike Ring and
Grant Macdonald
. They set me on the track that I'm still on now.
How would you change the industry?
I have spent a large part of the last 5 years helping insurers deal with the aftermath of the Canterbury earthquakes. The way the residential building cover operates with EQC needs to change and I endorse the ICNZ proposal that private insurers conduct the damage assessment on behalf of both themselves and EQC.
Best advice you've ever been given?
Mike Ring told me many years ago that every lawyer has to find their own style and perfect it rather than trying to ape the style of someone else. Much as I would have liked to have been a carbon copy of Mike, I've had to work with my own limitations!
What's the strangest case you've ever worked on/been involved with?
I once had to give advice to an offshore life insurer on a case of auto-erotic asphyxiation. I remember having to let our IT guardian know that my internet searches on that topic really were work-related.
If you were prime minister for one day, what would you do?
As the parent of two university students with a third inevitably following, I would be quite keen on restoring what I had as a student, namely free tuition.
What's been the highlight of your career?
Working alongside the in-house team at
IAG
to resolve dozens of complex issues arising out of the Canterbury earthquakes.
What's your favourite style of coffee?
Flat white, full cream milk, no sugar
Union, league, soccer or other?
I'm not much of a sports follower but like to ski and mountainbike when I can, with no great skill at either.
If you could invite three people to dinner, dead or alive, and excluding family or friends, who would they be and why?
I'm a keen armchair mountain climber so would have Ed Hillary (naturally), George Mallory (did you make it to the top of Everest?) and Joe Simpson (the chap who was at the wrong end of the rope in Touching the Void).
Complete this sentence: if I wasn't in insurance law I would be…
Unfulfilled!