Tower boss hits the ground running on his first day | Insurance Business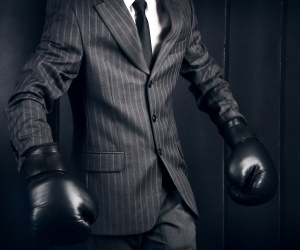 As part of our series of interviews with prominent industry players discussing their 2015 highlights and expectations for 2016, Tower CEO Richard Harding tells IBNZ his.
Recently appointed Tower CEO Richard Harding
said it was easy to pick several highlights from working in his role despite only holding the position for just over three months.
"The first was that we launched
Trade Me Insurance
on the day I started which was a great thing to inherit," Harding told
Insurance Business
.
"The second thing was discovering the great people here and the great culture that exists at Tower, and knowing that there's a great business underneath that I can work with."
The action continued in December with yet another launch.
"I had the pleasure of launching our new business in
Vanuatu
which was another great highlight for the first 90 days of my life here.
"It was fantastic. We had the governor of the Reserve Bank open the branch which will make us the second multi-national operator there.
"And the community is really keen to see the competition come into the market and to see insurance services provided to the business community and the economy so it's great."
Since that excitement, and after spending his first Kiwi Christmas with his family who recently arrived to join him in New Zealand from Australia, Harding has his sights firmly set on achieving several goals in 2016.
"There are two key things for Tower – one is technology. We've got a specific focus on transitioning from legacy systems that were created in an old world when Tower was life and health and funds management to a new environment that can enable us to compete head on with new entrants, start-ups and digital players.
"That's probably close to an industry challenge too," he added.
"The other part for us is driving operational excellence which is about reducing complexity.
"It's about making things simple for our people which makes things simple for our customers so that getting insurance, having insurance, making a claim is simple and straightforward, and to do that we have to reduce the complexity that sits behind the business."
This wasn't easy, he said, with the challenge being finding the right technology to put in place that takes the complexity and makes it work.
"The world is becoming more and more complex in terms of picking all the factors that go into us understanding risk whether it's weather, road accidents, housing and construction types, all that complexity that goes on in the background and how we get the technology to deliver that to the front in the simplest way possible way so that the customer can access it - that's the trick and that's the challenge."
Harding said the Trade Me Insurance partnership was a great example of technology being used to make the insurance process as simple as possible.
"It's really providing a straight through online only processing environment with very little human contact which in itself is an innovation."
Harding said while innovation had played a huge part in Tower's recent successes, with its
SmartDriver
app being another example, sometimes innovation could come from looking to the past, rather than the future.
"Putting
full replacement for fire
on the household insurance is kind of like a return to the past but it's an innovation in the industry at the moment," he said.
As far as the industry as a whole is concerned, Harding sees the biggest challenges are the continued goal of resolving outstanding Canterbury claims and cyber security.
"It's one of those things that I think is talked about a lot at industry forums but we haven't actually got our heads around it as much as we might have.
"At an industry level that's a key element of what we have to try and do. It might not be the biggest issue of 2016 but in the next five years it's going to be key."