Tower buyout rumours fly across the Tasman | Insurance Business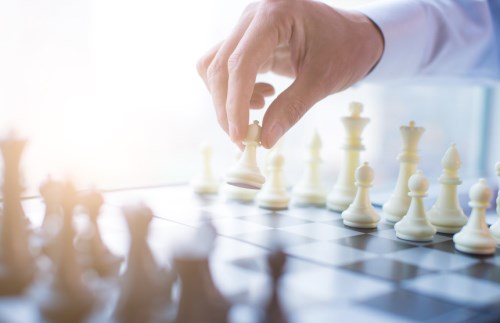 Reports that New Zealand insurer Tower is prime for a buyout have surfaced in the Australian financial press.
The report in the
Australian Financial Review
said that while Tower had been a 'long-talked about takeover target', there were 'alarm bells ringing inside the dual-listed insurer' right now with some 'strategic buyers lurking in the background'.
The
recent Canterbury claims provision
and a legal dispute with reinsurer
Peak Re
had triggered a
30% drop in share value
, compounding the insurer's woes of late and making it a strong subject of takeover rumours.
"There is no disputing the company could be snapped up on the cheap.
"It's understood Tower has its defence advisers on standby,"
AFR
said, adding that Suncorp and
IAG
had 'long been touted as the most likely buyers for what is left of Tower'.
"The two ASX-listed general insurers each already have a presence across the ditch and bolting on Tower could add profit and help them manage their own reinsurance risks."
The report went on: "A potential sale has been continuously hampered by worries about the rising costs to the business from two major earthquakes that hit Christchurch in February and June 2011.
"Tower has approximately 560 claims remaining of the almost 16,000 claims lodged with it in realtion to the Canterbury quakes, the company said on September 8.
"Tower has also, arguably, been scrubbed up for sale with the divestment of less profitable businesses in funds management, health insurance, and life insurance in recent years."
But the report's authors then went on to say that Australian buyers were perhaps not the best option for Tower.
"The dream deal for Tower shareholders would be to lure a major Japanese or Korean insurer.
"Ultra-low interest rates and challenging demographics in North East Asia have spurred a spate of deals as players from the region look outside their home markets for sources of growth."
A Tower spokesperson responded with a statement, saying the current speculation would not distract them from continuing to drive the business forward.
He said: "Over the past twelve months we've been working hard to transition toward our vision of being a pure general insurer for New Zealand and the Pacific.
"During this time we have had to make some hard decisions which, while difficult, have been the right things to do to ensure Tower is set up for future success.
"We do not believe the share price reflects the underlying business, however, it is clear that the Canterbury earthquakes are still having some impact.
"Current media speculation is not distracting us from our focus on driving the business forward. While we're still in the early stages, we are starting to see positive results which we will share with the market at our full year results."
He concluded: "Our business remains solid and our customers should be confident that Tower is here to protect New Zealanders."
Related stories:
Insurer's director resigns
Insurer Tower's earnings expectation lowered as share price plunges
Insurer signals further Canterbury claims boost
Insurer Tower's warning to shareholders