Travel insurance player Cover-More Group starts selling in the USA | Insurance Business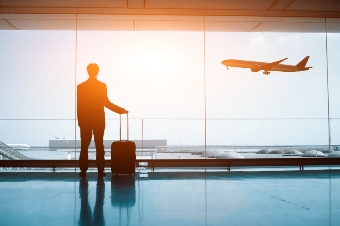 Cover-More Group has announced it has started sales of travel insurance in the world's largest travel insurance market – the USA.
The Australian specialist integrated travel insurance and assistance provider, which has operations in New Zealand, has partnered with Flight Centre Travel Group to provide travel insurance across nine Flight Centre brands in the US, including the flagship Liberty Travel stores.
Distribution will be undertaken across 275 stores and is expected to represent sales of AU$30 million in the first 12 months of operation.
Group CEO Peter Edwards said it was a pleasing start to the company's US business.
"This amount of first year revenue will make Cover-More's US operations the third largest travel insurance business by volume in the group."
Cover-More also said it was close to agreeing on a new underwriting model agreement with
Munich Re
aimed at increasing alignment and reducing volatility in underwriting premium paid by the Australia business. This was expected to be finalised in the coming weeks.
The company also announced that Edwards was planning to retire from the Group CEO role in 2016 and would be replaced by
QBE
executive Mike Emmett.
Citing the strain of the weekly interstate commute from his home in Queensland and 'significant personal and family reasons', Edwards informed the Cover-More board 'some months ago' that it was no longer sustainable and that he wished to transition from his role once a suitable replacement had been secured.
Edwards will remain in an advisory capacity to Emmett for an initial term to facilitate a smooth leadership transition.
Cover-More Group chairman Louis Carroll praised Edwards for 'an outstanding job' since joining in 2011.
"We will be sad to see him leave his role as Group CEO however, the board and I understand the difficult decision that Peter has made to prioritise his family life and home in Queensland.
"We respect and support Peter's reasons for stepping down and while we are disappointed that the business will be without his outstanding leadership, we are equally confident that the future of Cover-More is in very capable hands with his successor, Mike Emmett."
Emmett comes from a successful career with QBE, where he was Group Executive, Operations, EY, Morse, IBM, Accenture and
PwC
.
He has had extensive international experience assisting companies in the insurance, banking and technology industries in Australia, Asia, Africa, the UK and the USA to transform through revenue growth and operational improvement.
Carroll said the company aimed to evolve toward becoming a digital leader enabling the global travel industry and he was delighted Emmett would oversee the next phase of this evolution.
Edwards said he was also glad that the board had been able to attract a candidate of Emmett's calibre and expressed his gratitude and appreciation to all his colleagues, customers, partners and shareholders for their 'tremendous support' during his five years at the helm.
"My decision is entirely driven by significant personal and family reasons. I know this is the right time for me to start the handover to new executive leadership.
"The senior leadership team is highly experienced and I have every confidence in their ability to continue to execute on our current growth strategies.
"The appointment of Mike Emmett as my successor should bring shareholders, customers and employees comfort that the business is in very capable hands," he said.