Travel insurance taking off | Insurance Business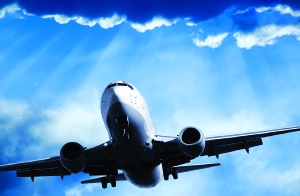 It's been a busy week for travel insurers in New Zealand.
First, the launch of Compass Travel Insurance, underwritten by ACE Insurance Limited was announced yesterday.
Then, hot on its heels, came the
news
that Comprehensive Travel Insurance (CTI) has been rebranded to Allianz Global Assistance New Zealand Limited.
The activity comes just a week after Southern Cross and Travel Insurance Direct made headlines for offering "outstanding value" in a survey of 55 policies across seven countries undertaken by research firm Canstar which reviewed 29 travel insurance providers.
Compass Travel Insurance offers a user-friendly website that delivers travel insurance in three steps.
Customers just choose their destination, load their dates of travel and pay online.
Compass Travel Insurance director Peter Liedtke said he was proud to offer affordability and cover that meets the ever-changing needs of the modern day traveller. He said: "Customers can purchase travel insurance from Compass easily via a computer, mobile phone or tablet, just click, quote and go."
Chris Newing, head of travel insurance for ACE in Australia and New Zealand added: "The relationship with Compass further strengthens our existing portfolio of integrated travel insurance partnerships throughout the Asia Pacific region.
"The global reach and capability of ACE is a perfect match for Compass and we look forward to working with them as they grow their business."
Meanwhile Allianz asserts that the rebranding of CTI, which comes a year after it was bought by AGA in April 2013, does not change their focus on delivering reliable service and helping customers.
AGA New Zealand CEO Phil Hibbert said: "The rebranding of CTI represents a strong strategic growth through an already well-established portfolio of white label insurance products sold through a solid foundation of established partnerships."
Those partnerships include AA, House of Travel, STA Travel, United Travel, Webjet, Expedia, ANZ,
Marsh
, and Ticketmaster.
AGA entered the NZ market in 2011 providing travel insurance and emergency medical insurance to clients.