Travel insurer reveals naked truth behind Canstar win | Insurance Business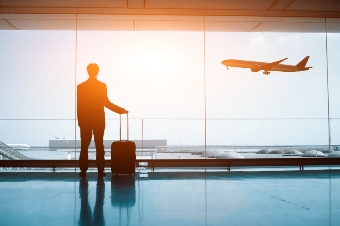 1Cover has won the Canstar Outstanding Value Travel Insurance Award for International Travel, an win which the company puts down to the fact it 'lives and breathes travel insurance'.
Chief Operations Officer 1Cover Group, New Zealand, Richard Warburton said the company took two approaches in developing its products.
"We take a scientific and human approach to developing products that customers need.
"We live and breathe travel insurance, analysing travel trends, data, and the latest travel advice, all to help give our customers peace of mind when they travel."
He added: "We are very proud to receive this award, as we know that Canstar has a fantastic reputation for conducting in depth research across all the providers."
Warburton revealed some common trends, particularly among younger travellers, involved a high number of alcohol-related accidents.
"The most common mistakes we see that young travellers make is they can easily lose their inhibitions and take more risks than they would at home.
"Many instances and accidents tend to involve drinking too much alcohol and then having accidents," he said.
Other trends involved the hiring of motorbikes in Thailand, Bali, Europe and South America, despite not having a New Zealand motorbike licence.
"Many then go and ride without a helmet on roads that vary in quality and that's a recipe for disaster," he said.
"They will also not be covered by their travel insurance policy. We ask them to stop and think – would they ride a motorbike without a licence and a helmet in NZ?"
Another common mistake was handing over their passport to accommodation, transport and health service providers.
Travellers may then be blackmailed to pay up front for sometimes claimable events in order for their passport to be returned.
Warburton suggested handing over photocopies instead, not the actual passport.
The most common claims 1Cover was seeing at the moment, other than medical claims, was more stolen luggage and personal effects claims, such as mobile phones and tablets, particularly in Asia.
Clever distraction techniques used by teams working together on beaches and tourist areas were on the rise, Warburton said.
Other market trends Warburton has noticed was, not surprisingly, a surge in UK travel in 2015 to see the Rugby World Cup.
Less surprisingly, was the number of visits to the US.
"Interestingly, despite a 30% shift in the value of the NZ dollar to the US dollar, we are still seeing strong numbers travelling to the US.
"We warn everyone though that US medical bills have increased significantly since Obamacare was introduced and US hospitals have drastically increased their charges.
"It is not uncommon to see bills for $20,000 for one night in hospital in the US!"
Warburton said the company's customer research also took a lighter approach at times.
In the lead up to the Rugby World Cup, their research revealed that nearly 20% of customers were prepared to streak past Buckingham Palace if it could guarantee a World Cup final ticket.
Only 10% were prepared to wear an England shirt to win the ticket, however.