Travel insurer warns Kiwis against costly medical care overseas | Insurance Business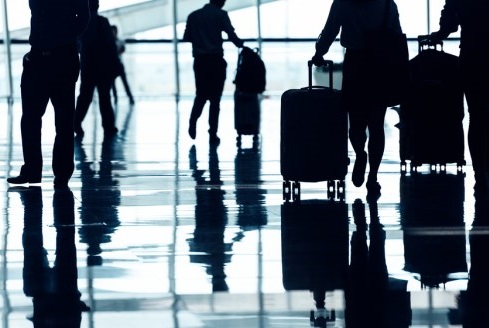 Kiwi travellers often underestimate foreign medical care and repatriation costs, said a Kiwi travel insurer as it reveals the costliest claims it received this year.
"The amounts people think overseas medical treatment and repatriation will cost pale in comparison to some of the claims we receive every year," Craig Morrison, Southern Cross Travel Insurance CEO, told
Fairfax Media
.
The insurer said the highest claim it received this year was for a $560,000 bill from a traveller who got encephalitis, a sudden-onset brain inflammation, in Africa.
But it was not only in Africa that Kiwi travellers had costly medical misadventures this year, the report said. Five of the top 10 claims received by the insurer were from accidents and illnesses that took place in the US.
Morrison said Southern California is especially expensive for Kiwi travellers to get sick or injured, where even a broken ankle could cost tens of thousands of dollars.
"There's nothing to stop the surgeon charging whatever he or she wants," he said.
Sick or injured Kiwi travellers were often brought by US ambulances, not to public hospitals, but to private healthcare providers.
"Generally speaking, tourists don't end up in Cook County Hospital, South Chicago," Morrison said.
Transporting ill or injured Kiwis back home can also be pretty costly. Morrison told
Fairfax
air ambulances were often specially configured Learjets which had to stop several times to refuel if flying to New Zealand.
Other costly medical mishaps by Kiwi travellers include $374,000 for diverticulitis, an illness in which bulging sacs appear in the lining of the large intestine, in the US; and $208,000 for gallstone complications, also in the US.
Other claims over $200,000 this year were from a car crash in China, an arterial haemorrhage in the US, and a person who fell off a cliff in Indonesia,
Fairfax
reported.
Morrison said that although foreign illnesses such as Zika took the spotlight this year, it was pneumonia and influenza that were the most common medical issues for overseas travellers.
To safeguard their health and pockets against travel risks, the Ministry of Foreign Affairs advised Kiwis to take out full, comprehensive medical insurance, including cover for hospitalisation and repatriation.
"Make sure it covers your personal circumstances, both for pre-existing conditions and the activities you plan to undertake," the ministry said on its SafeTravel website.
Related stories:
Cover-More Group makes US acquisition
http://www.insurancebusinessonline.co.nz/nz/news/breaking-news/zurich-announces-au741-million-acquisition-228469.aspx