Travis Atkinson's 'urgent' work | Insurance Business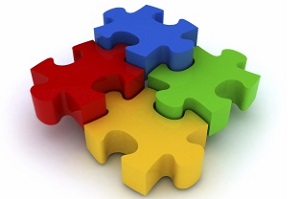 Travis Atkinson says he feels privileged and excited to take on the responsibility for
IAG
's intermediated business – including the complex process of combining the
NZI
and
Lumley
operations as smoothly and quickly as possible.
But he says producing a new business model whilst building on both companies' considerable legacies is one of the biggest challenges he's faced.
"We have such a strong heritage both within NZI and Lumley, and the future for our expanded, combined operations looks extremely exciting," he said.
"IAG's position in New Zealand has been built on acquisitions: State, NZI,
AMI
and now Lumley.
"I don't think for a moment that we consider such a strategy to be easy to execute successfully, and I'm acutely aware of the challenges that we face in bringing new companies into our Group."
However, he said: "While this can be a challenge, it can also make for an exceptionally rewarding working environment."
Atkinson said he was looking forward to bringing Lumley's assets to the fore.
"For example, Lumley brings with it a real sense of innovation and some great new system success that I'm sure will really benefit IAG.
"Ultimately our partners and customers will see the benefits of a business model combining the strengths of NZI and Lumley.
"My goal is to ensure that we continue to evolve as a company, and make the most of the opportunity we have right now to get better at what we do."
He added: "I try not to lose sight of the basics; creating a great place to work, ensuring we remain relationship-focussed, continuing to insure assets; paying claims effectively and staying relevant to the needs of our partners and customers."
He said there was still work to be done on the progress of the integration.
"Our priorities through this have been on our people and ensuring ongoing continuity for brokers and our customers.
"Considerable progress has been made, with more to come before the year is out."
Last week the
departure of two popular Lumley executives, Toni Ferrier and Paul Munton
, was announced, to the dismay of colleagues already sad to lose
CEO John Lyon in July
and various other top level staff, with the
senior team line-up
so far only including one Lumley person.
Atkinson refused to be drawn on industry speculation that he'd been brought back from Malaysia to play 'bad cop' during the tricky integration process while NZI's former head
Karl Armstrong
was given a new role as chief risk officer to maintain his 'good cop' reputation. He dismissed this, saying he would only answer to issues based on fact.
On the subject of his leadership style he described it as 'open' but at the same time holding high expectations over performance and achieving results.
"It's important to me to be authentic and honest in how I deal with people and ensure that I create an environment that brings out the very best in them.
"My current priorities are very much around listening and learning about the business and the market," he said.
While it was too early to be definitive on the changes to be expected under his leadership he admitted the integration process brought with it a necessary degree of urgency.
"One of IAG's key values is to deliver with a considered sense of urgency, which I expect will hold considerable merit over the next couple of months as we move ahead to transform NZI and Lumley into one company," he said.
"Through this process we have asked a lot of our people but I'm proud of the response."