Trump's $24m insurance payout probed | Insurance Business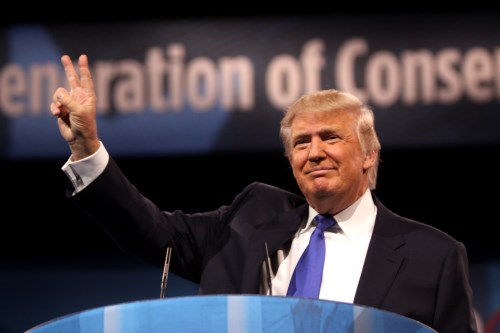 There is scant evidence of the large-scale storm damage to a Palm Beach private club that yielded its real estate tycoon owner a $24m (US$17m) insurance payout in 2005, it has been reported.
Two years after a series of storms, Donald Trump said he did not know the cost of repairs for Mar-a-Lago, but admitted to pocketing some of the funds instead of spending it on repairs,"
Associated Press
reported.
In a 2007 deposition in an unrelated civil lawsuit, Trump said he got the cash from a "very good insurance policy" and indicated that the historic home was still undergoing repairs.
"We continue to spend the money because we continue to suffer the ravages of that hurricane," Trump said. "We're continuously spending money. It really beat up Mar-a-Lago very badly."
AP
has found little evidence, however, of the extensive storm-damage Trump said had affected the 110,000 sq ft property Forbes valued at US$150 million.
Trump's longtime butler Anthony Senecal told
AP
the house had never been seriously damaged. Hurricane Wilma, which was last of the series of storms that hit in 2005 and 2006, only lost Mar-a-Lago some roof tiles and flattened some trees behind the house.
Getty Images of Mar-a-Lago just over two weeks after Wilma showed the house, pools, cabanas, and landscaping to be in good condition,
AP
reported.
Tim Frank, Palm Beach's planning administrator at the time of the hurricanes, said that even with the estate's historic nature adding to repair costs, $24m in work would have required "dozens, maybe scores of workers."
AP
also found no records of construction or major repair work after the storms from the Palm Beach building department and Landmarks and Preservation Commission.
Frank denied the possibility that Mar-a-Lago could have undergone extensive, unpermitted work, saying: "If there were $17 million dollars of damage, we sure as hell would have known about that. I would have known if there was anything in the magnitude of $100,000."
Jack McDonald, Mar-a-Lago member and Palm Beach mayor at the time, supported Frank's statement: "I am unable to comprehend $17 million in reimbursable damage."
Hank Stein of VeriClaim, the insurance adjustor who assessed the insurance claim, said there had been damage to Trump's golf course in West Palm Beach and Mar-a-Lago's roof and landscaping, but could not remember the details,
AP
reported.
Stein said documenting Trump's insurance claim went smoothly and that he worked closely with Pamela Newman, a leading insurance broker for Aon Risk Services who led the effort to obtain the Mar-a-Lago insurance payout, and senior Trump executive Matt Calamari,
AP
reported.
"It would have been myself along with an adjustment team," Stein said. "It was a thorough investigation."
Neither Newton nor Aon would discuss the case with
AP
.
Trump declined to provide
AP
with records about the insurance claim or answer specific questions about damage at Mar-a-Lago. He also refused to divulged which insurer paid the claim, nor was
AP
able to find out who footed the bill.
Related stories:
Man must repay insurers after hand-severing fraud
Woman cuts off limbs for insurance payout