Two NZ firsts amongst Kiwi cluster group winners | Insurance Business New Zealand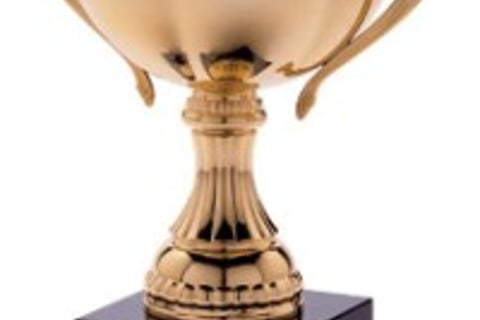 Two New Zealand firsts have been achieved in this year's
Insurance Advisernet
awards announcements with the first female Kiwi broker taking out the Broker of the Year award.
Jackie Boyd, of Penberthy Otago, who was nominated for the award last year, said she was just as surprised to win the award this year, which makes her the first female principal of a business from New Zealand to win.
Similarly stunned was Bernie Kane, director of Meridian General in Wellington. A previous winner of the Broker of the Year in 2012, this year Kane was awarded the Chairman's Award, and became the first broker from the New Zealand part of the Insurance Advisernet network (
IANZ
) to be presented with the discretionary award.
Boyd has been in the industry for 25 years and set up the Wanaka business with her first employer, Bruce Penberthy in 2009 which is when she became a member of IANZ. She now runs Penberthy Otago with his son John Penberthy.
The award was determined by several criteria, including premium growth, professionalism and both client and insurer feedback.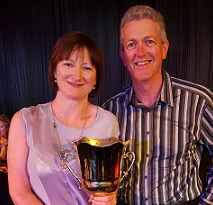 Boyd said she was really excited to see that both her and the Australian broker of the year winner were both women this year.
"It's been a really male-dominated field as long as I've been in the industry, so to see women with their own businesses, doing incredibly well and being rewarded for it is awesome.
"I've never had anything like this before in my life after 25 years in the industry."
She said the award was not only a great compliment to her work but was also great for her clients.
"It gives them the confidence to know that they're working with somebody who is top of their game and a really professional operator and I think it will open up potential paths for other larger businesses to see we're a good operation and that even though we're in a small town and a small office we know our stuff and can look after them.
"It really has unlimited potential as far as profile and integrity are concerned."
Boyd said while she had no regrets about leaving Auckland for the lifestyle opportunities Wanaka offered, it did prove to be a challenge in finding good staff in a much smaller pool.
"I have managed to find a really good office manager now which leaves me to get on with the core business of looking after our clients rather than dealing with administration and HR issues but my next plan is to find someone in a senior broker role to work alongside me so we can really grow the business."
Her other challenge was maintaining the high bar that had now been set but credited the support of IANZ as being a crucial element.
"It's very family oriented and I have made some wonderful friends. There are 33 small brokering businesses all trying to make their way but we all get together and share ideas and a common goal of success which is quite empowering."
Bernie Kane said he was 'absolutely stunned' when he was picked out to receive the Chairman's Award, presented by IA chairman Ian Carr.
The award is given to the person who, in the chairman's view, has provided an outstanding contribution to IANZ over the past 12 months.
Kane was praised for being 'a great advocate of IANZ' and someone who 'values our contribution to his business and his team'.
He told
Insurance Business
: "Obviously it's an honour. And it's definitely a reflection of our company, as we really do operate as a team."
He said it also acknowledged the effort that Meridian put into Advisernet.
"It's not just about Advisernet providing a service to us, we need to be operating as a group to achieve."
Kane was highly complementary of the group's sense of camaraderie and commitment to information sharing.
"It's a really important thing. I'm not sure any small broking businesses could survive without the support of a group."
With 37 years working in insurance, the last 15 of which have been on the broking side, Kane said Meridian's referral-only business would be boosted by the win.
He said his biggest challenge was keeping clients – and himself and the team – up with so many rapid changes happening in the market.