Two NZX insurers flagged for lack of female directors | Insurance Business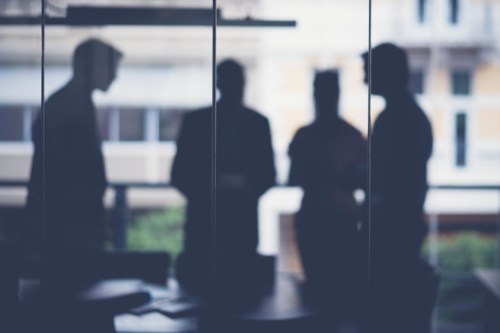 A list of 45 listed companies without any female directors in 2016 includes two insurers – Tower and CBL – as well as some of New Zealand's biggest names in business, according to information filed last week.
The information, which was submitted by companies on the stock exchange's main board, revealed that just 17% of directors in 2016 were women, and has prompted the Institute of Directors (IoD) to do further investigation into board make-ups.
The IoD found the figure, which has not changed from 2015, was worse than other western countries.
Canada has a 21% rate of female directorships, while the UK has 27% and the US 22%.
The IoD also found that out of 120 companies, only one had a female CEO and seven had female chairs.
It found 41 companies had no female directors, while 35 had only one.
The institute's governance leadership centre manager, Felicity Caird, said the figures were 'shocking' and 'clearly not good enough'.
"We were really surprised when we did this last year for the first time that there were 39 companies that had no female directors and that number is now 41," she told
Radio New Zealand
.
Want the latest insurance industry news first? Sign up for our completely free newsletter service now.
"The lack of change is really concerning."
She added: "It's a cultural change that does take time, but it really requires commitment and leadership from the boards themselves and we've been working with them to drive a change in diversity."
Rather than force change by introducing quotas, she advocated that companies better address unconscious bias and do more work around identifying diverse talent.
The insurance industry has not ignored the issue.
In 2015,
ANZIIF conducted a gender roadshow
around Australia and New Zealand to gauge female experiences and sentiment and to provide a benchmark to track progress on matters affecting women in the business.
Following the roadshow,
ANZIIF
general manager of marketing & insights, Meg Hurley, pointed to McKinsey research which found that the 89 European-listed companies with the highest proportions of women in senior leadership positions and at least two women on their boards outperformed industry averages for the Stoxx Europe 600, with 10% higher return on equity, 48% higher EBIT (operating result), and 1.7 times the stock price growth.
"The bottom line is if you have a minimum of 30% women on your senior team your company performs better against other companies who don't have that mix, that is a proven fact," she told
Insurance Business
at the time.
CBL has six directors, all male, and 15 male officers compared to three female.
Tower has five all-male directors and five male officers compared to three female.
Tower's chair
Michael Stiassny
said that while the company was currently without any women directors since Rebecca Dee-Bradbury resigned last year, he pointed out that 55% of the company's workforce was female.
"While it's disappointing that Tower has been without a female board member since her resignation four months ago, recruitment is underway for this position and an update will be made to the market in due course," Stiassny told
Radio New Zealand
.
Insurance Business
has approached CBL for comment.
Related stories:
Women in insurance survey findings show brokers in bad light
A mission for modernity at Lloyd's