Two well-known execs to leave after reshuffle | Insurance Business New Zealand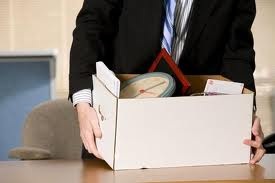 Two Lumley general managers, Paul Munton and Toni Ferrier, have chosen not to take alternative roles offered to them at IAG.

Munton, who was GM Broker Products, and Ferrier, who was GM Lumley Business Solutions, have "elected to explore alternative options outside of the business", according to the new EGM of NZI, Travis Atkinson.

The news was met with some dismay by fellow staff members who told Insurance Business they were sorry to see the popular leaders go.

Highly respected Munton has nearly 30 years' experience in various management and business development roles and is the New Zealand representative on the board of the Australian and New Zealand Institute of Insurance and Finance (ANZIIF) and chair of ANZIIF's New Zealand member advisory board.

Former lawyer Ferrier, who recently described the highlight of her career so far as working with the amazing team of Lumley's personal lines business, has been described by colleagues as a great communicator and a motivating and inspiring manager.

One former Vero colleague even suggested she would make a great CEO.

Meanwhile, Atkinson confirmed that while work was still being done on finalising the operating model, Munton and Ferrier were going.

"We continue to work with our people, both at NZI and Lumley, to finalise our operating models," he said.

"This has led to some change and I can confirm that while opportunities within IAG were available to Paul Munton and Toni Ferrier, both have elected to leave IAG to explore alternative options outside of the business.

"I would like to acknowledge the significant contribution both have made throughout our transitional period," he added.

The NZI line-up so far was announced on Monday, with the role of general manager broker personal sales still to be filled.