UAC expo canned due to lack of support | Insurance Business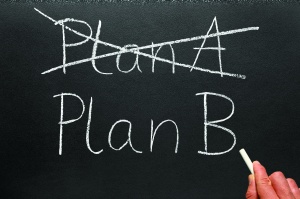 A New Zealand expo which had been scheduled to coincide with a seminar by Finity Consulting next week has been shelved due to lack of exhibitor interest.
The event, organised by the Underwriting Agencies Council (
UAC
), was
part of the Council's strategy to assist New Zealand-based UAC members to showcase their products to local brokers
.
By combining the event with another professional development event, it was hoped to increase agencies' potential exposure.
However, it was announced yesterday via the UAC newsletter that the event was now cancelled as not enough exhibitors had registered.
UAC general manager
William Legge
told
Insurance Business
while there had been about 10 agencies prepared to exhibit, the numbers did not add up.
He said: "A decision was made not to go ahead with that part of the 14 October event after a strategic review of the financial implications."
He stressed that the Finity seminar was still proceeding and there had been almost 60 participants registered for that with more being received.
The seminar would still provide networking opportunities, he said.
"The seminar is followed by networking drinks and canapes which is an opportunity for UAC members and brokers to get together in an expo-like atmosphere without the formal expo environment," he said.
He was still optimistic about the success of future events however.
"The expo is essentially postponed, rather than cancelled.
"UAC is committed to supporting its NZ-domiciled members and will liaise with them, and its Australian members keen to expand into the NZ market, to provide an expo at an alternative time that better suits everyone's schedules."
Those wishing to attend the Finity seminar, which is at 1.30pm on Wednesday 14 October at Auckland's Sky City, can register up until close of business the day before.