UAC's first NZ expo all go, thanks to brokers | Insurance Business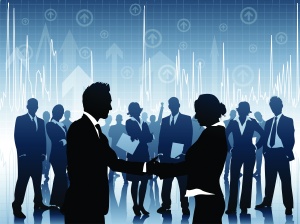 The Underwriting Agencies Council is set to hold its first ever expo in New Zealand next month – and they've got Kiwi brokers to thank.
Several
UAC
members from Australia and New Zealand held a joint stand at the Insurance Brokers Association of New Zealand (
IBANZ
) Forum last October and because of the level of positive feedback it was decided to host a New Zealand expo this summer.
"The interest from the New Zealand broking fraternity encouraged UAC to consider hosting an expo, modelled on a similar format to the expos we have operated in Australia since soon after UAC's inception," said UAC general manager
William Legge
.
"New Zealand brokers welcomed the opportunity to discuss their clients' requirements with the participating agencies and find out more about how underwriting agencies can offer excellent alternatives to the company markets."
Legge said UAC was breaking new ground with the New Zealand expo by inviting UAC's business service members to also participate and take their business opportunities to the New Zealand broking market.
The event will mark a double whammy on the broking calendar as it is being held in tandem with an IBANZ-Lloyd's breakfast, at which Lloyd's chairman John Nelson is the guest speaker.
Legge said Nelson's visit to Auckland provided an excellent opportunity to run in sync with the UAC Expo.
IBANZ CEO
Gary Young
said their breakfast event would be similar to the one three years ago when the previous Lloyd's chairman, Lord Levene, visited.
"We are expecting a range of people to attend including brokers, insurers, lawyers and others involved in or with the insurance market," he told
Insurance Business
.
"It's a good opportunity for local brokers and others to meet and discuss issues from someone who is in a key role in the insurance world. The outcome is a better informed local market and hopefully John Nelson will go away with a better understanding of the New Zealand environment."
Young said Nelson would give a brief talk about Lloyd's and the global market place and would be accompanied by Kent Chaplin, head of Asia Pacific for Lloyd's, who is based in Singapore.
The event is on Monday 16 February at Sky City in Auckland.
Expo participants will set up their stands before breakfast and, once the breakfast is completed, the Expo will be open to brokers from 9am to noon.
The registration form for expo participants is at
www.uac.org.au
Details of the breakfast event can be found at
www.ibanz.co.nz