Uber spurs insurance fraud – driver | Insurance Business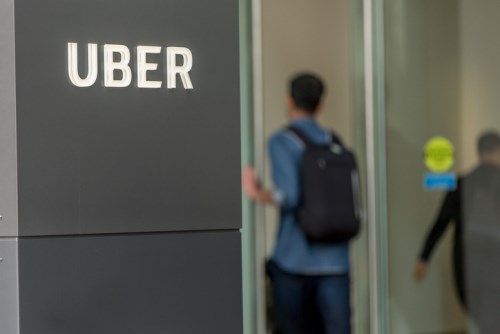 An Auckland driver has charged ride-sharing service Uber with encouraging insurance fraud - but the company has said its own insurance covers all its drivers.
The driver claimed that Uber only requires its drivers to avail of third party insurance, when they should be covered by commercial insurance,
Radio NZ
reported.
Uber admitted that drivers who sign up for the service were only required to have third party insurance, and that most Uber drivers did not have commercial insurance. It argued, however, that this does not matter because the insurance Uber provides covers all drivers if their own insurers won't, the report said.
According to the Insurance Council, it is unlikely that private policies would pay out to Uber drivers.
An Uber salesperson, speaking before a group of interested drivers at a recent meeting in Wellington, however, suggested something different. He said insurers paid out on private policies 90% of the time; and on that "slim chance" that Uber drivers would not be covered, Uber's liability insurance policy would take care of it,
Radio NZ
reported.
One driver who was at the meeting contacted his insurer afterwards and was told that ride-sharing for Uber would invalidate their private car insurance.
To avail of commercial insurance, a driver is required to get a commercial version of a Warrant of Fitness. This warrant, as well as getting the passenger exemption to ride-share legally, would cost the driver more than $1,000, the report said.
Ben Wilson, NZ Uber Drivers' Association chair, said Uber was "playing very fast and loose with the idea that drivers who have a crash will usher the customers out of the car quickly and say OK, you guys just go and then the other person will not know that they crashed into a commercial vehicle.
"Ultimately, when the claim is made, the nature of the accident is not going to be available to the insurance company to make their decision.
"I cannot see any other reason why they would even ask us to take out an insurance policy, if the aim wasn't to make these fraudulent claims."
Caspar Nixon, Uber spokesperson, did not explain why the company demanded third party private car insurance, but dismissed the allegation that the company would encourage its drivers to tell their insurers they were not driving commercially.
Nixon said drivers who were turned down by their insurer could claim against Uber's $5 million contingency fund, which was held in the US. He also said that the company was not obliged to advise applicants on insurance.
Wilson added that most Uber drivers were migrants.
"We are talking about people, for the most part, who don't even speak very good English. The implication is that this policy that they're taking out, and have to pay for themselves, actually covers them."
Related stories:
Are Uber passengers insured?
Uber's first self-driving fleet to launch this month
New Chch Uber drivers will 'wear any insurance issues'