UK power outage leaves NZ brokers unable to work | Insurance Business New Zealand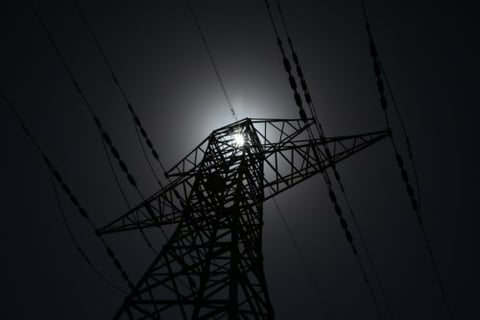 'A large number' of brokers in New Zealand have been left unable to transact business or even check client files due to a power outage in the UK.
Affected brokers were those using
SSP
, who confirmed to
Insurance Business
that systems had been 'fundamentally affected' by a power outage at the software provider's data centre in Solihull, in the Midlands, UK.
Brokers using SSP's Pure Broking system could not do any work as they did not have access to emails, records, contact details to clients or other services.
Sam Finkle, SSP's NZ country manager, confirmed there had been a system failure which was due to an 'unprecedented major power outage' which had affected Solihull and the surrounding district.
He was reluctant to reveal exactly how many brokers in New Zealand were affected, but previously SSP has said its systems are used by up to a third of brokers in New Zealand.
Globally, SSP says it has a customer base of over 2,000 insurance organisations in more than 50 countries.
"We know which customers we have involved so we have to just get it back up and running as soon as we can," Finkle said.
Ando Insurance recently revealed it had partnered up with SSP
for its Pure Insurance solution.
However, CEO
John Lyon
said they hadn't experienced any issues and all their systems were fully functioning.
SSP released a statement saying it was only Pure Broking customers who had been affected in New Zealand with all other Pure Insurance and Telematics customers in both Australia and New Zealand remaining unaffected.
The company said it was working 'around the clock' to resolve the situation and was restoring the system in a controlled manner.
"Following the restoration of the mains power, all systems were brought back online in a controlled manner.
"The network and server infrastructure recovered as expected but we are still working to restore access to our data centre," the statement said.
SSP maintained that no customer data had been lost or compromised as a result of the event and said affected customers could continue trading using manual processes in the interim.
Meanwhile, brokers in the UK were questioning why there wasn't a back-up service that would keep systems going, according to reports in the UK insurance media.
"Why is there just one data centre?" Stan Crosby, managing director at Crosby Insurance asked.
Crosby also said he would be checking his contract to establish what levels of compensation were available, if any.
Has your business been affected by the power outage? What are the implications for you? Let us know at:
[email protected]
Related stories:
Ando's partner in disruption revealed
Kiwi insurers and brokers to benefit from telematics partnership